A walk into Grassington from Long Ashes was the daytime activity for Day 5 (Friday). Whilst the Wharfedale CMC site is some distance out of Threshfield (via road) there is a short path which eliminates walking any distance along the narrow roads. It is a 40 minute walk into Grassington which has latched onto the popularity of the filming of the latest "All creatures Great and Small" series.
In the village there's a wine bar opened called "The Darrowby" and the Devonshire Arms in Grassington was the "Drovers Arms" in the said series.
Joe is still suffering from a back strain suffered whilst twisting and opening the pop-top on the Campervan. The bed comfort level isn't helping this to heal so we took the bus back from Grassington. £1 each and the service drops you off at the main reception area of Long Ashes.
Dinner was at the Old Hall in Threshfield.
The campsite has been busy all week although now the weekend has arrived, it is a complete sell-out. Every pitch booked out and we are at the end of December – unbelievable.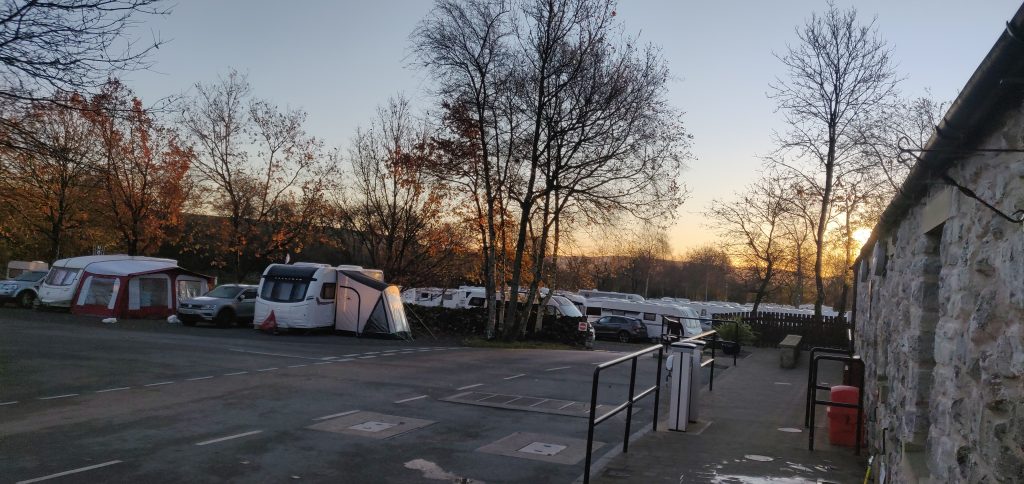 Saturday and it was back to Threshfield and "The Avenue" to watch the National 2 North game between Wharfedale and Chester.
John Inverdale from the Daily Telegraph once wrote – "To be among a large crowd at a National League match at Wharfedale Rugby Club . . . . was to have found sporting nirvana. If there's a more wonderful sporting venue in the country for serious competitive sport, I've yet to visit it."
We met with old school friends and dined at the Fountaine Inn, Linton in the evening.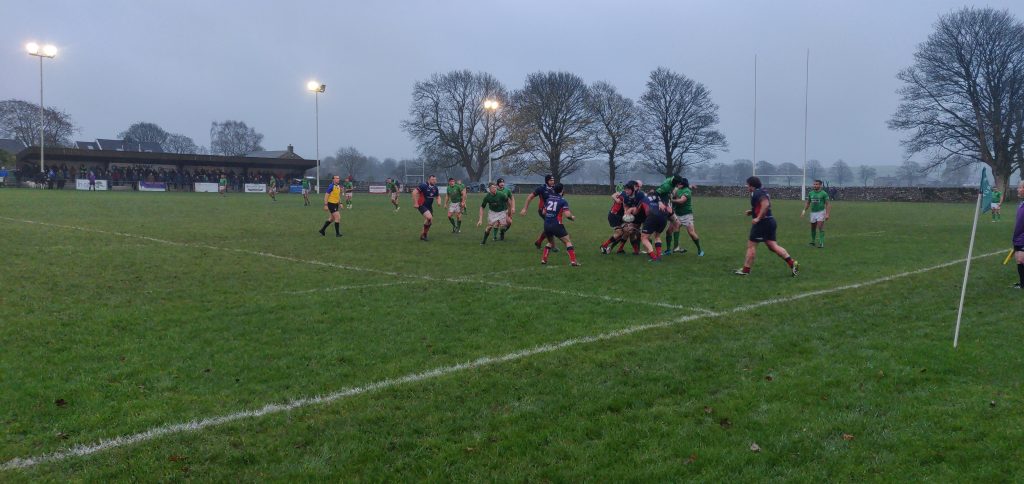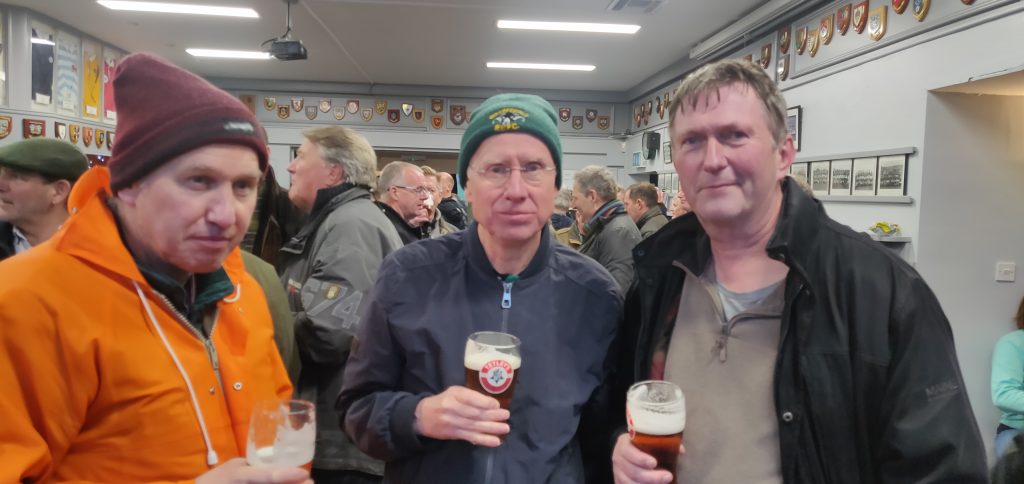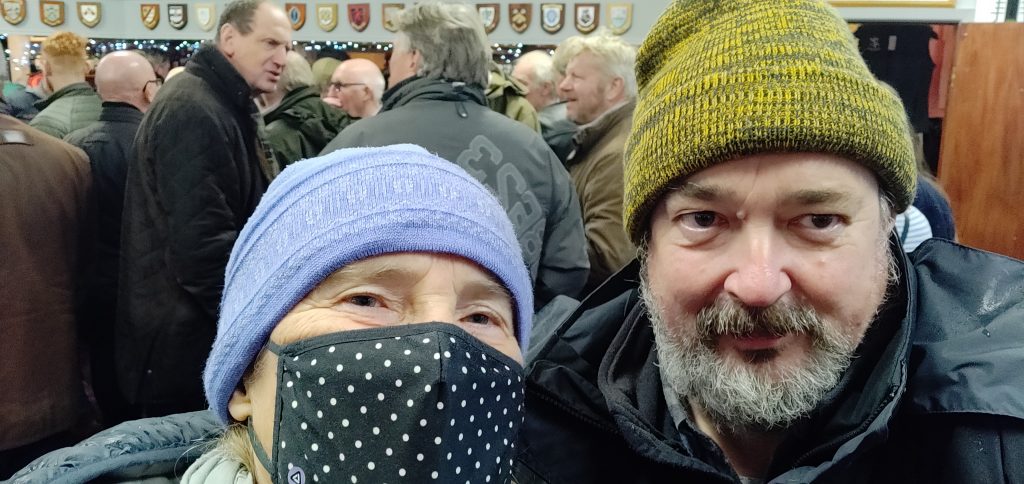 Sunday and it was time to move on. This time to Savernake Forest near Marlborough and a very cold night with temperatures well below freezing.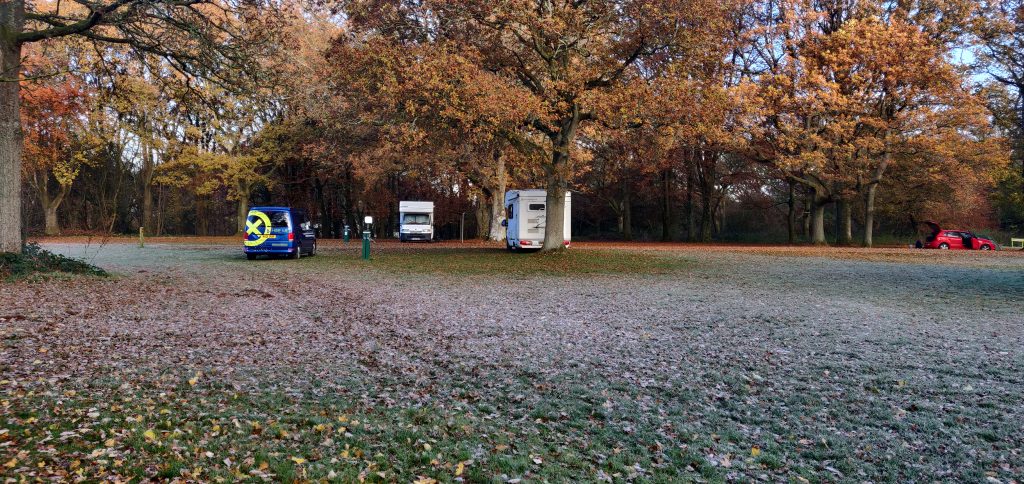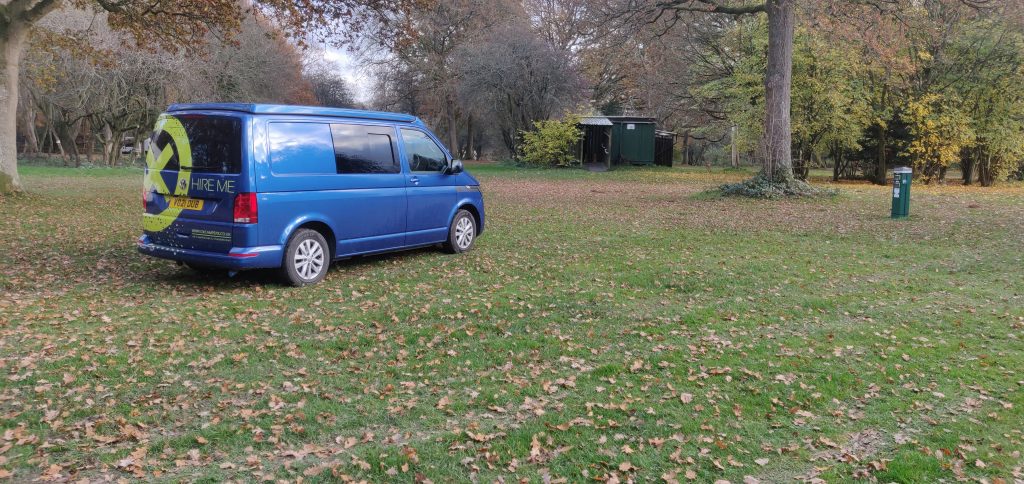 Dinner was courtesy of some good friends in nearby Ogbourne St Andrew.