Our Swift Sterling Eccles Ruby SE arrived from the factory with one of their standard Duvalay Duralite mattresses. They aren't necessarily too uncomfortable but there's somtimes some hip pain in the mornings and it's standard practice to roll and meet in the middle!
Whilst in Florida recently, during one of just a few inclement days, we were pondering our upcoming trips to Hillhead CMC along with our Spanish tour in the New Year and decided that it would be rather nice to have another comfort close to home – a new and "proper" mattress.
We've tried mattress toppers and whilst sometimes they work, they are a bit of a faff and really just add another inch or two of memory foam. We really wanted a mattress which we'd be proud of in our own home.
Let the search begin.
We found three companies via an Internet search – Linthorpe, Jonic and Duvalay. There are others but these were the ones we settled upon. The problem we had was that the caravan was 5000 miles away and we didn't know the precise measurements of mattress. We just had the figues from the brochure but they don't deal with any of the corner cut-offs.
Somewhat sneakily, there was an ebay ad for the same caravan as ours and an "enquiry" gave us a first set of measurements.
An email to Swift returned a diagram with precise measurements.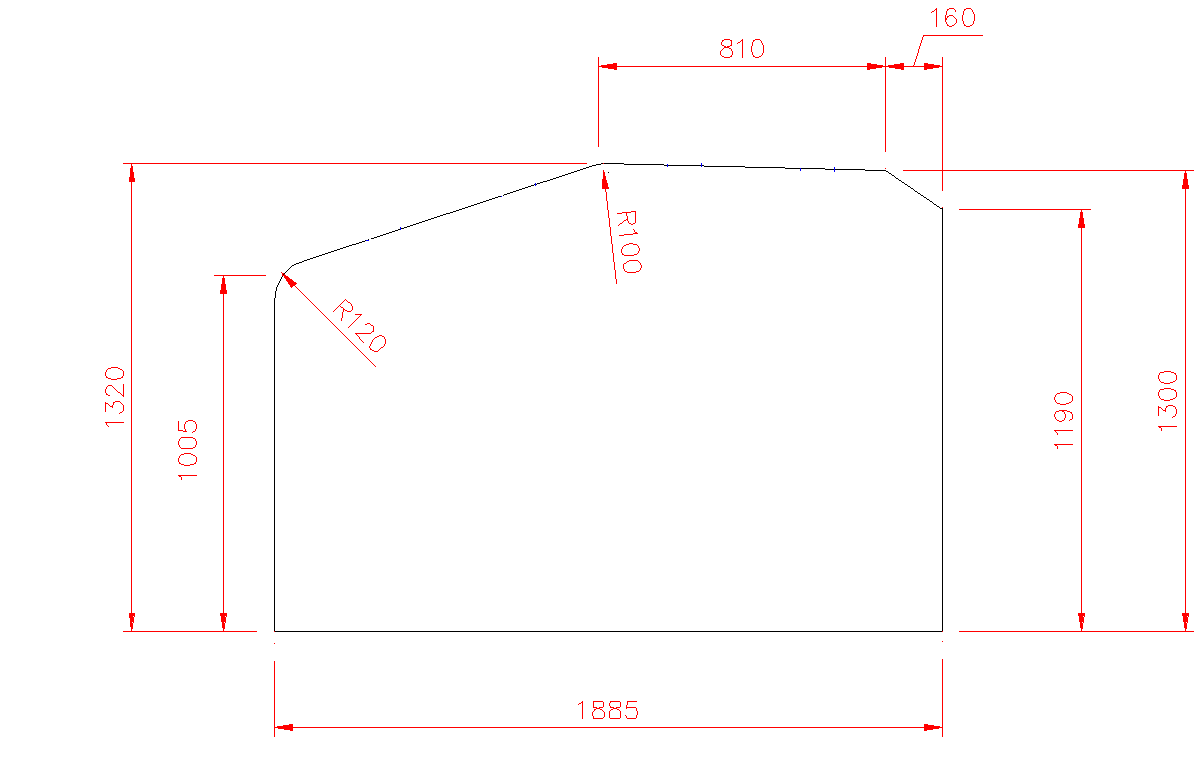 Linthorpe had probably the best selection of mattresses but they required the precise measurements, not holding any mesaurements from the caravan manufacturers. Their lead time was just 1 -2 weeks and we had about 5 weeks before our Spain trip and just 3 weeks before the Christmas travels to Hillhead.
Duvalay (also preferred supplier to Swift) were very busy and had lead times of around 6 weeks. They wouldn't release their mattress measurements.
Jonic had a 3 week leadtime but did have Swift measurements on file. The problem was their measurements were too far away from the Swift ones. However, they were prepared to hold a production slot which would allow us to confirm the measurements when we arrived home and they would then deliver the finished product within 5 working days – really?
The measurements Swift provided were close to the actual ones ordered but the small cut-out corner was less than the present mattress so we modified the Swift measurements and gave the go-ahead.
The old mattress was removed awaiting the arrival of the new Jonic.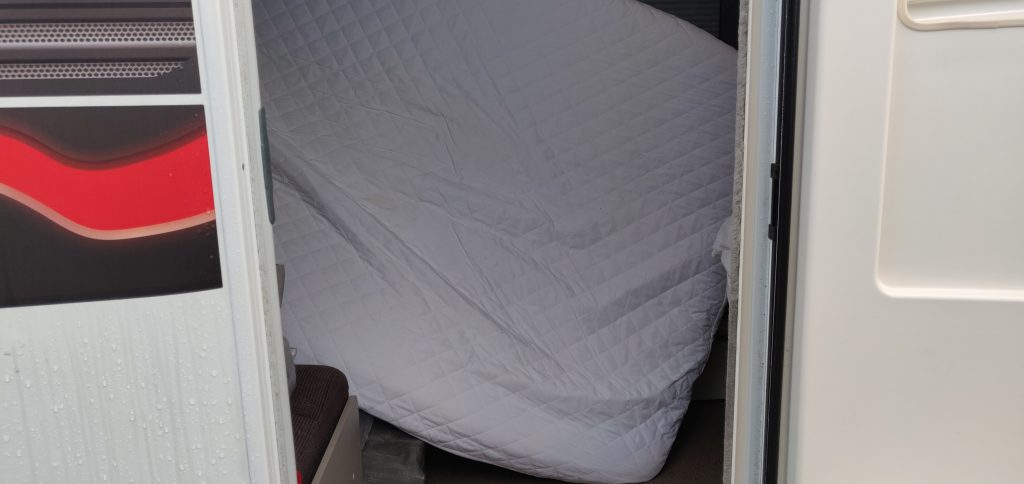 One week later the mattress arrived. Well packaged and constructed precisely to our measurements. It fits like a glove – if anything, I would probably have specified the length some 25mm shorter to make it a bit easier to stuff the duvet down.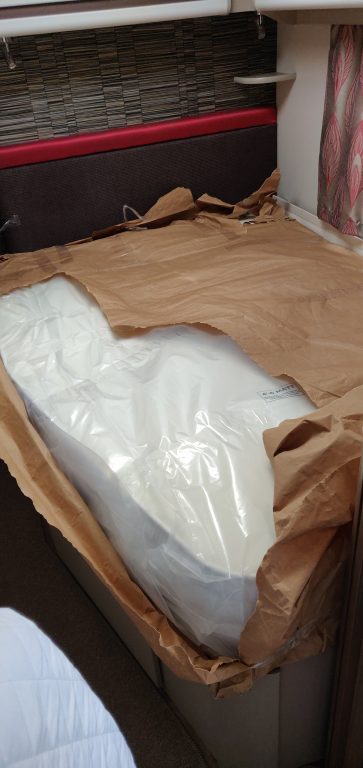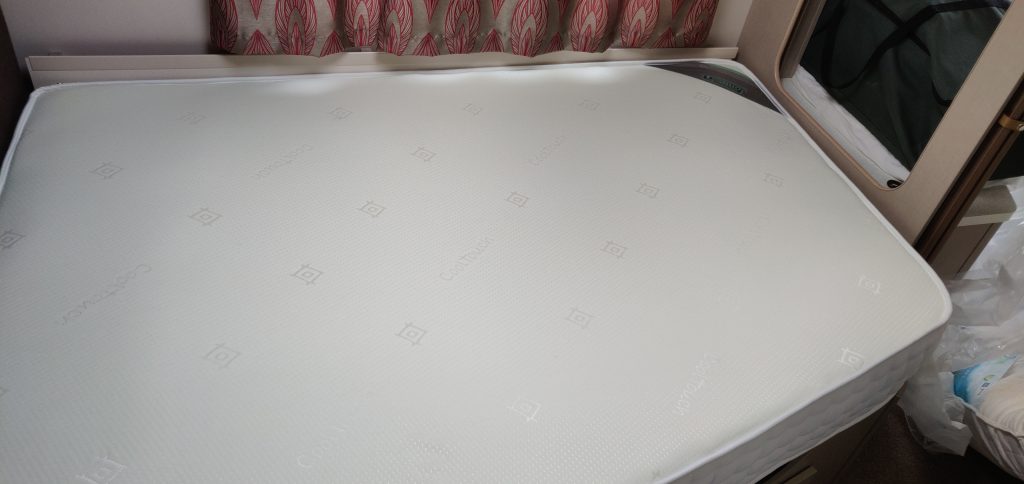 The mattress is 1000 Pocket Sprung with a couple of inches of memory foam.
And the initial verdict is very positive after the first night – it's probably more comfortable than our mattress at home!
Any downsides – well, it's several kilograms heavier. We knew that would be a price to pay for better quality. The additional weight (and it's also twice the thickness of the Duvalay) also makes access to the under bed storage more difficult.
It's early days but so far so good and hoping its a good investment of close to £600.