It's now Monday 29th July and Joes ribs are hurting. A lot. Plus there's a spectacular amount of bruising appearing. No more cycle riding in the near future – a gentle walk (lunch at a local farm shop / vineyard) into Brockenhurst and dinner at the Snake Catcher.
Tuesday was another rainy day and we decided to head to the cinema. Just on the outskirsts of Brockenhurst and the TPMS started alerting with a burst tyre – a large piece of granite had lodged itself through the tyre. Joe couldn't lift the spare wheel nor operate the scissor jack but a young chap loading his tools into a pick-up truck helped out with the wheel change.
Restores ones faith in human nature!
A new tyre was purchased at New Milton Tyres – I'd highly recommend them. Quick turnaround and they popped the old spare onto the burst wheel (the spare wheel, despite being full size doesn't have a pressure monitor in it) and then the new tyre onto the spare.
Wednesday we caught the train to Totton, near Southampton to visit the country's only working Tidal Mill at Eling. In the end, Joe's ribs were such that an Uber ride to Southampton General hospital was the order of the day. No broken ribs and everything else appeared to check out ok. Only took an hour and a half, including X-Rays, much prodding and a few other tests so felt lucky not to be too badly hurt but also didn't spend many hours at A&E.
Thursday was a visit to Applecourt Gardens. Some nice features in what is only about an acre, including a Japanese garden with some huge Koi carp.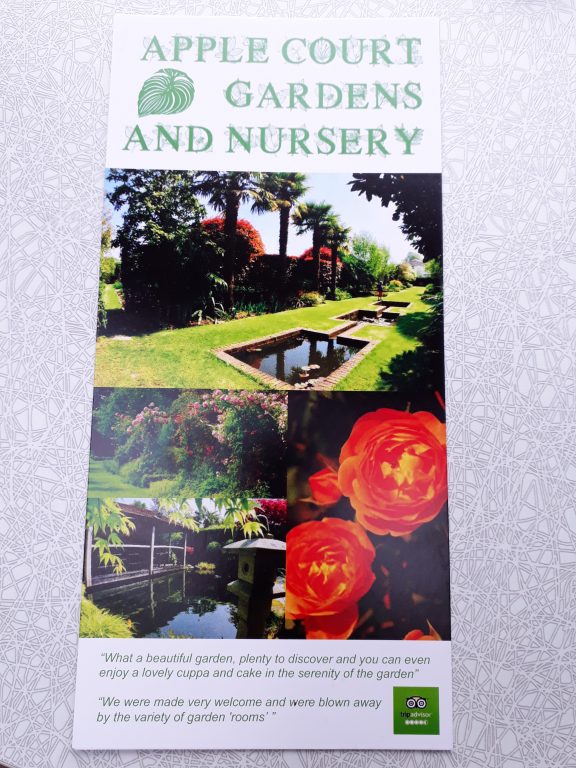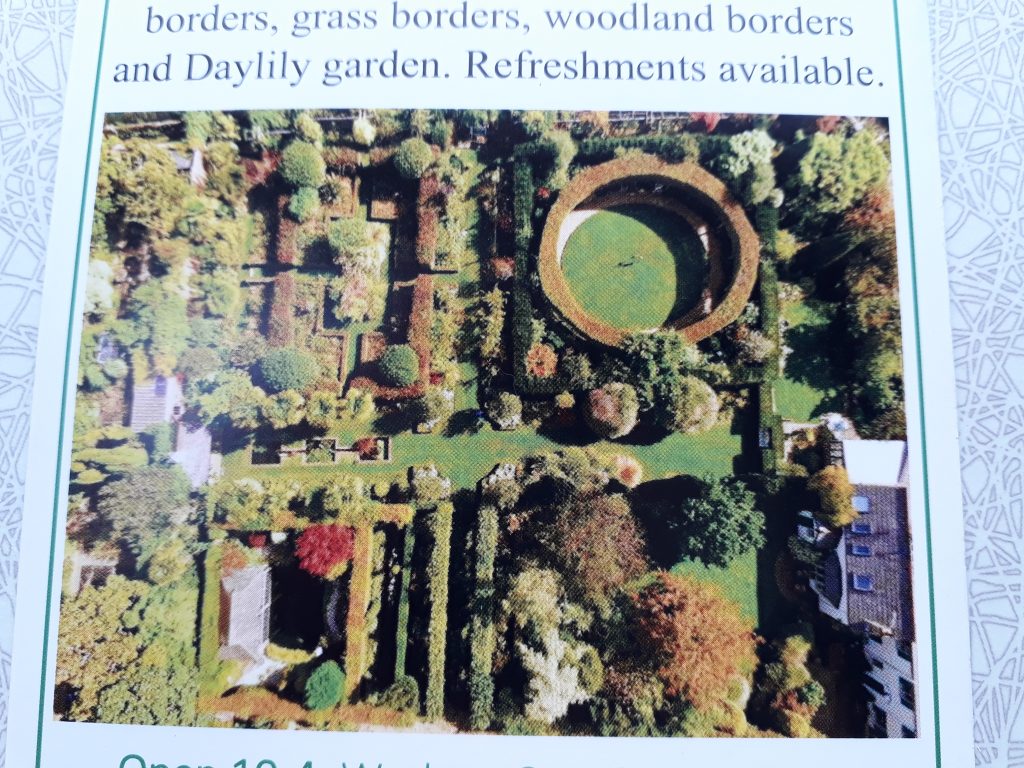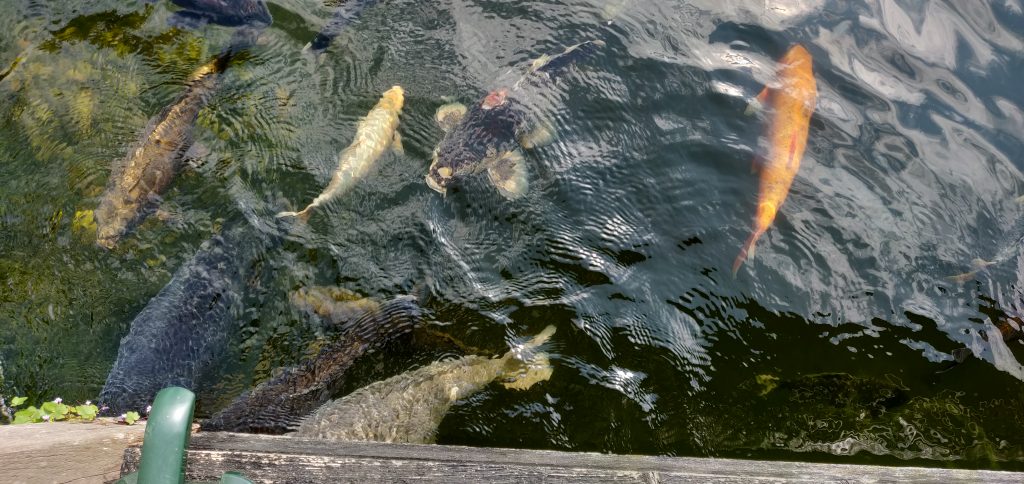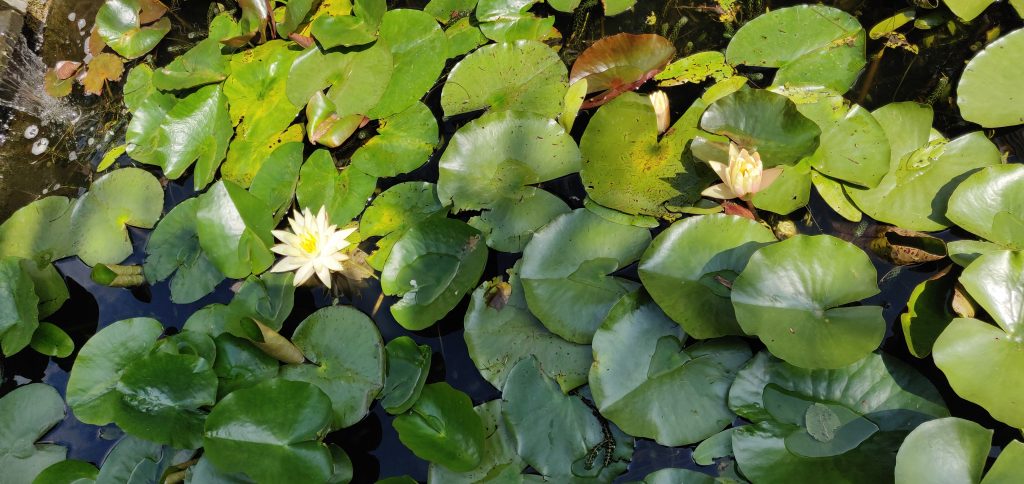 Friday was a full-on day, and a drive to Norden, close to Wareham. Here we would take a trip on the Swanage Steam Railway, stopping at Corfe castle on the way to Swanage.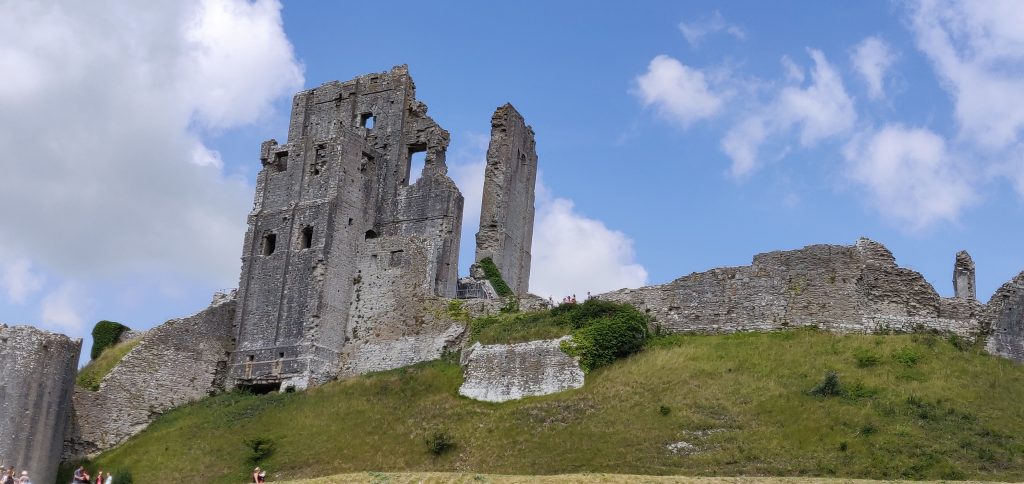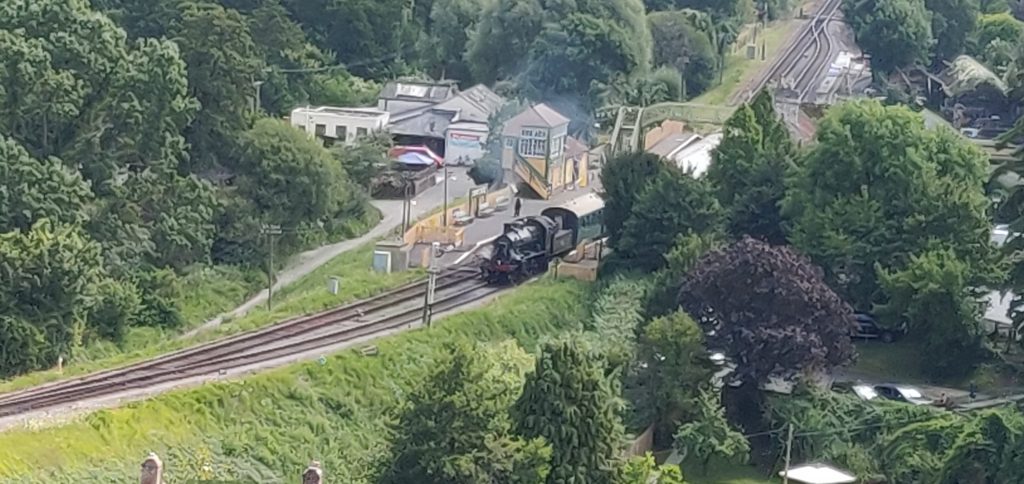 Swanage railway station is a railway station located in Swanage, on the Isle of Purbeck in the English county of Dorset. Originally the terminus of a London and South Western Railway (L&SWR) branch line from Wareham, the line and station were closed by British Rail in 1972. It has since reopened as a station on the Swanage Railway, a heritage railway that currently runs from Norden station just north of Corfe Castle to Swanage station. It now also runs to Wareham on certain services, but not on regular services due to signalling problems.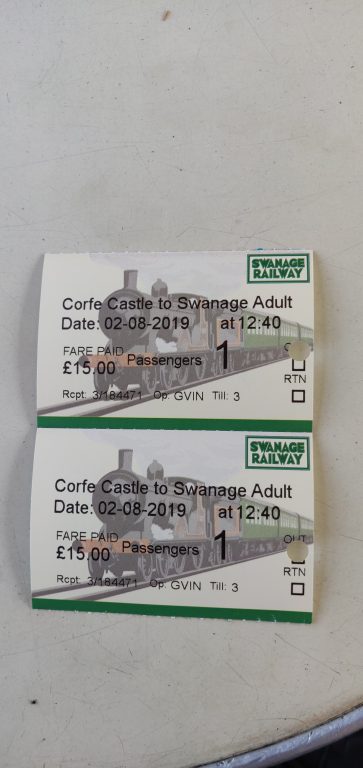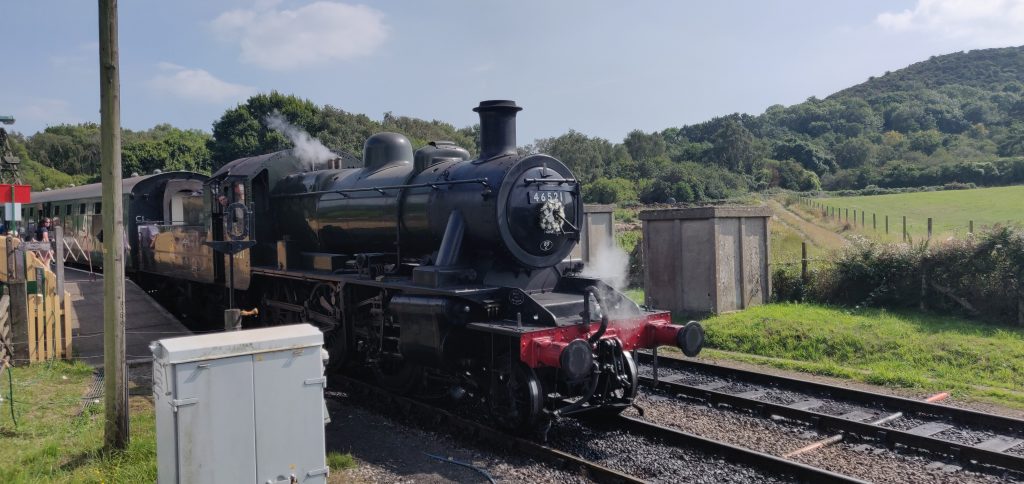 On the way back from the Swanage railway, a slight detour to the Cuckoo Inn at Hamptworth on the northern edge of the New Forest and Friday evening is the return of Tony's Fish'n'chips.
Stunning location and proper traditional pub.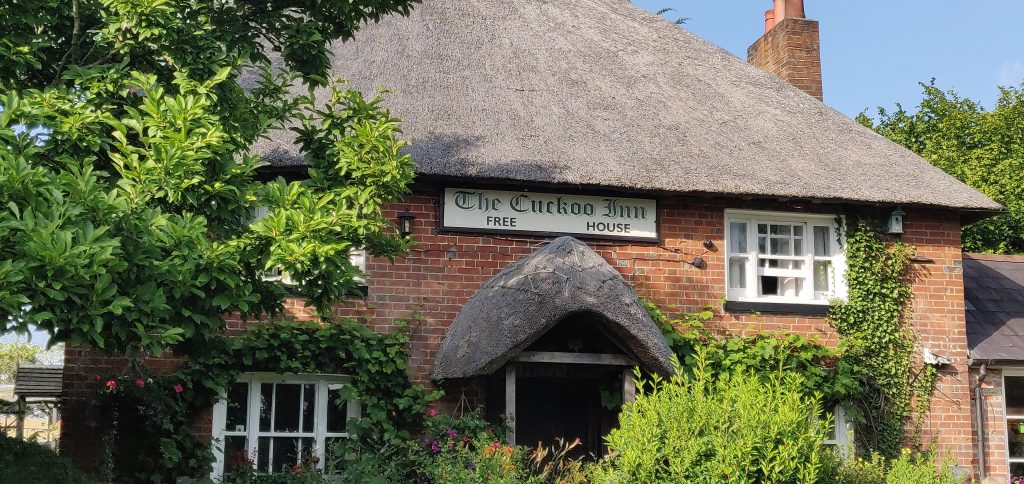 Saturday and we returned to the Eling Tidal mill. Eling Tide Mill has stood at the centre of life in Eling for centuries. For 900 years millers have been harnessing the power of the tides in Eling Creek to grind wheat into flour. Today the Grade II* listed tide mill (c. 1785), surrounding riverside walks and adjacent visitor centre and cafe form The Eling Tide Mill Experience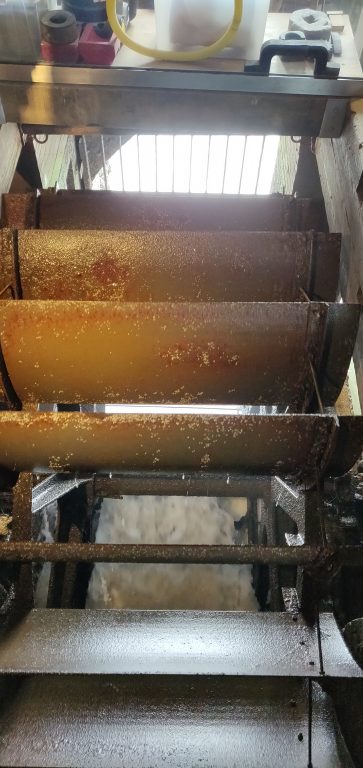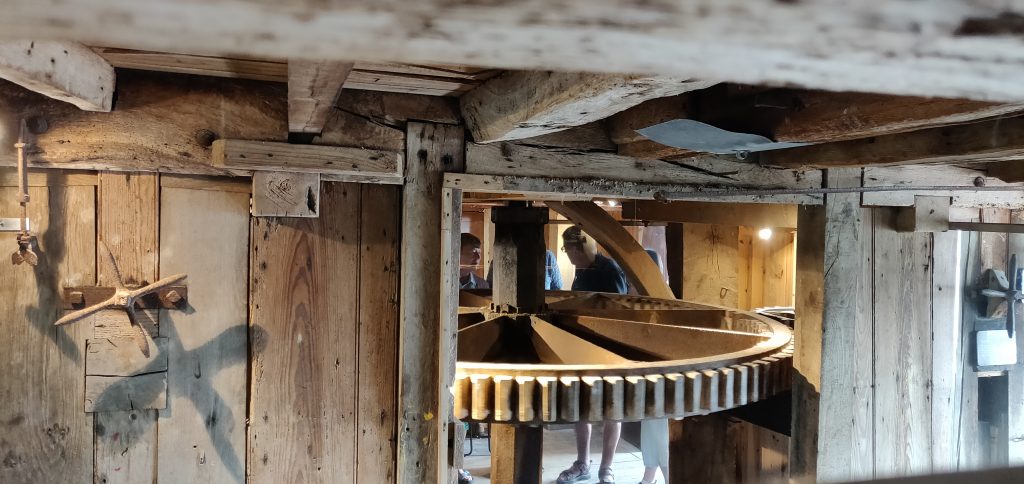 Sunday was clearing up day ready for the drive back to East Devon tomorrow.