Friday was a lazy day with Moe having a migraine. Fortunately by Saturday this had cleared-up and we headed to Wareham and the Ape Rescue centre, Monkeyworld.
Our daughter and partner had bought tickets for us all last Christmas so this was a perfect opportunity to visit the centre. The weather was dry and sunny but wickedly cold. All of the outdoor exhibits were open but no indoor ones and masks had to be worn at all times.
Some of the great un-washed clearly deemed this to be optional but not for the four of us.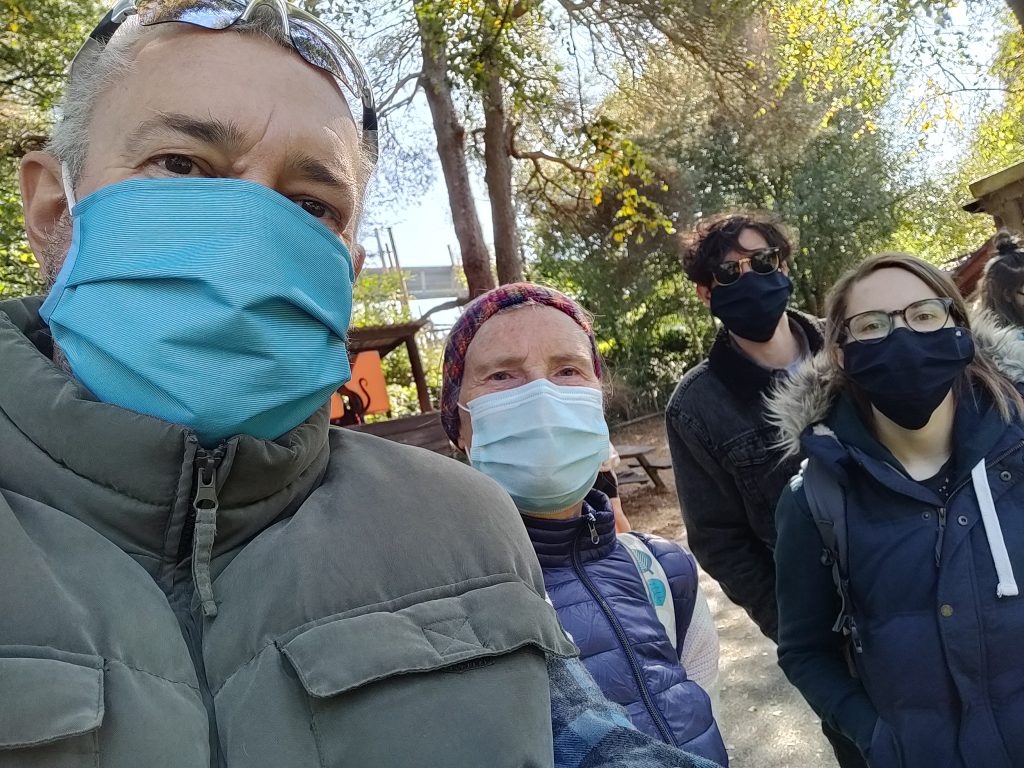 Sunday we had an outside table booked at the Oak Inn near Lyndhurst. It took an hour and a half to cycle, mainly off road with the exception of the last mile which was along the busy A35.
The route back was via Brockenhurst and pretty much totally off-road. I'd remembered to activate "Map my ride" for the return journey so our return route is below. Another very cold day with a strong Northerly wind.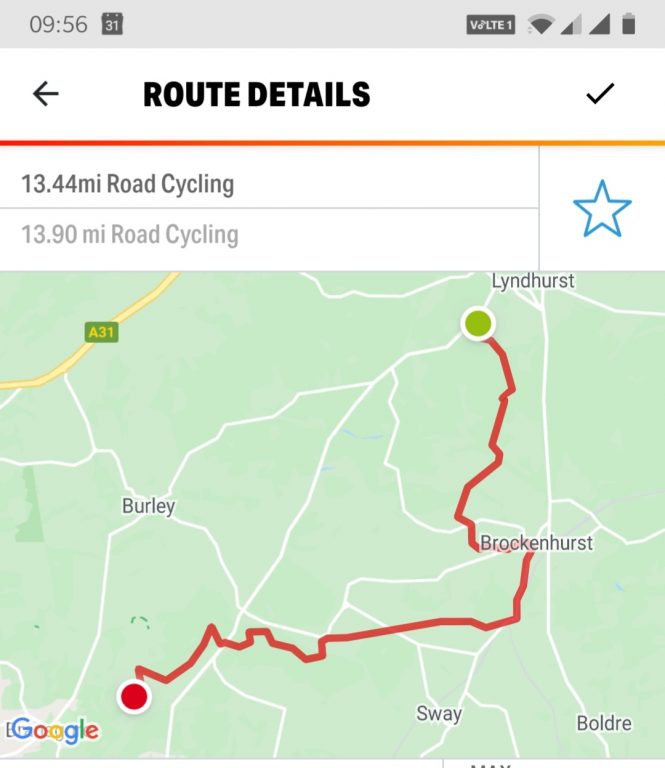 Monday we returned to the Jolly Sailor near Hamble-le-Rice to meet my ex business partner for lunch. The weather is much warmer and it was very pleasant alongside the banks of the River Hamble.
We packed up in the late afternoon and headed back to East Devon on Tuesday morning. The van needs a clean and then it will be put to bed for the next 6 months. We have already booked many trips for next year but expect we will cancel Christmas and New Year at Hillhead (Brixham). Without the chance to visit the local pubs and restaurants, we have decided to remain at home. Still, we have several building projects all part-completed so lots to do.
Until 2021…