We hit the road from Exmouth around 10:00am. It was a straight forward departure as we hadn't had a pitch large enough for the awning.
The drive to Hamble-Le-Rice was equally un-eventful but whereas we had expected nice quiet roads, the reality was quite the opposite. The roads were rammed with travellers and a multitude of caravans and motorhomes were heading towards the South West. This could have been a Saturday in July, not the middle Sunday of September!
Arriving at Sunnydale Farm, Netley Abbey around 13:30, we were greeted at reception and escorted to our pitch which is fully serviced. First impressions are that this is an extremely well organised site and the staff are very welcoming. If there is a downside to our pitch, we are quite close to the main road and there is some unwanted road noise.
Our latest awning had arrived just a week earlier – a Kampa Leggera Air awning 260. This was purchased as a "cheap and cheerful" option for use on short trips within the UK. Some basic shelter and somewhere to keep the Dometic freezer and our muddy boots, shoes and coats. We now have FOUR different awnings and many others have been cast aside along the way!
It is also fully Covid-19 compliant as there isn't room for any guests.
I must write a blog entry, specifically on our experience of awnings!
This latest addition is lightweight and was quick to assemble, taking just over an hour. Now we know how it all works we think it will be around 30 minutes to erect and similar to take down. So far it does exactly what it says on the tin but as it's a Kampa, we are still unsure just how watertight it will be (see Facebook group – My Kampa Awning Leaks).
It's a fantastic "Indian Summer" along the South coast and our first full day (yesterday, Monday) was spent with friends on Hayling Island.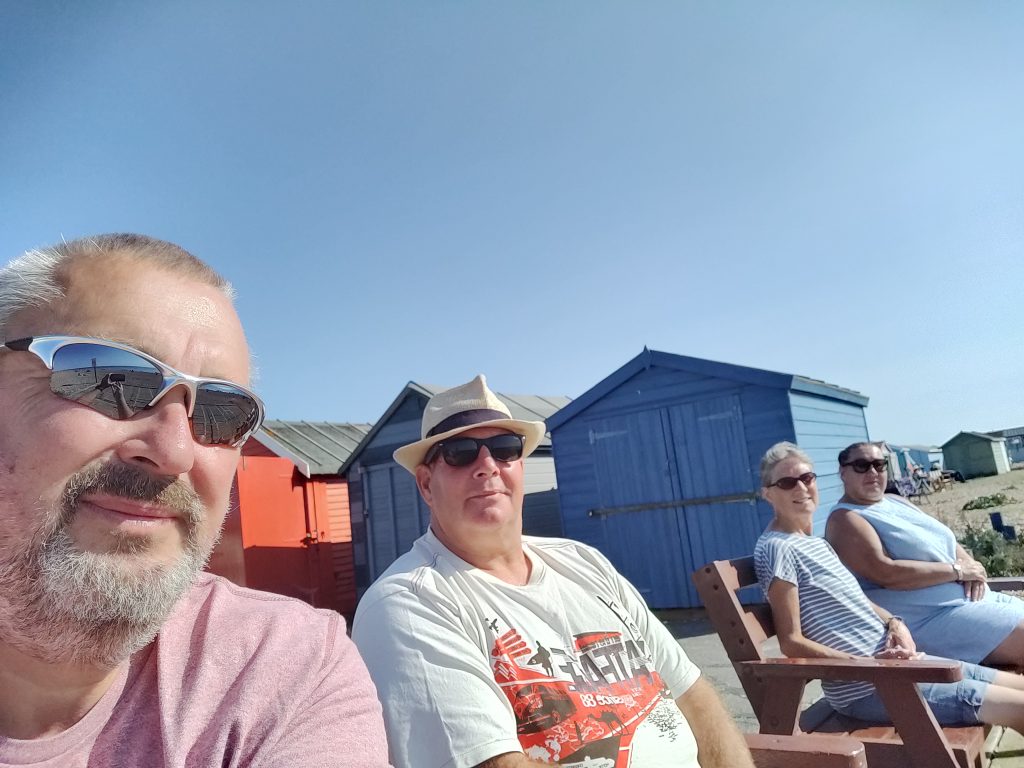 Yet again, traffic was busy – this time travelling onto Hayling Island and the beach was busy too, to say the least.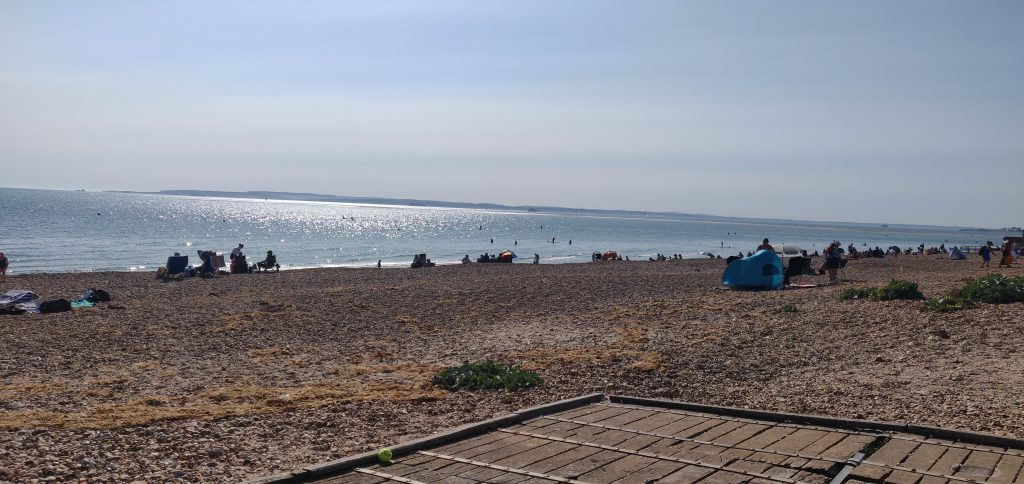 Tuesday and another scorching day. In the morning I fixed up the bikes and also added brake sensors to Moe's outfit – such that the power to the electric motor is removed when the brake levers are pulled.
We then cycled around the area, loosely following the "Strawberry Trail", which proports to be a cycle trail all the way from Botley to Bursledon and then via a circular route through Hamble, all the way back to Bursledon.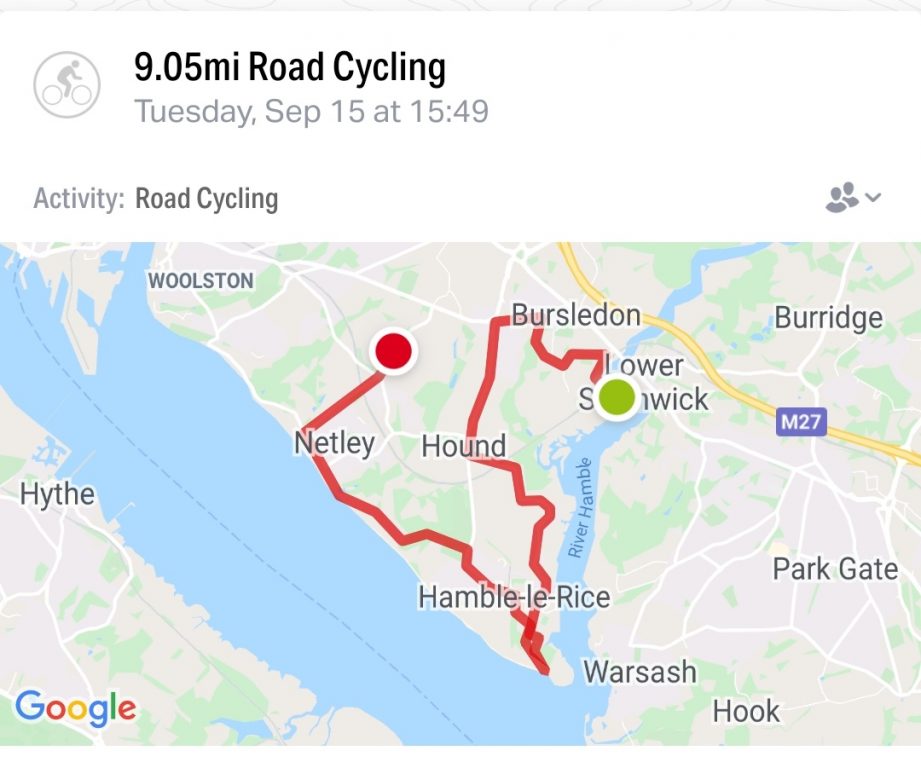 The route takes one through the Royal Victoria Country park (maybe we will have a BBQ there later in the week) and past the Royal Victoria Chapel. The Chapel was once the centre of the vast Royal Victoria Military Hospital, which served the soldiers of the commonwealth from 1863 until 1966.