Day 3 had concluded with our arrival at Tarn House, near Skipton around teatime. During my childhood and early adult years, Tarn House was a magnificent country pub; a small group of my friends would regularly meet on a Sunday lunchtime for a few beers before roast dinner with our respective parents.
Well…
Tarn House is now a massive Static park with 18 touring pitches… The once magnificent bar and dining room has been converted into a reception area and a smaller bar which was at least open (until 10pm). But the view from Tarn House itself, is now a landscape of static caravans…
A few pictures from Tarn House.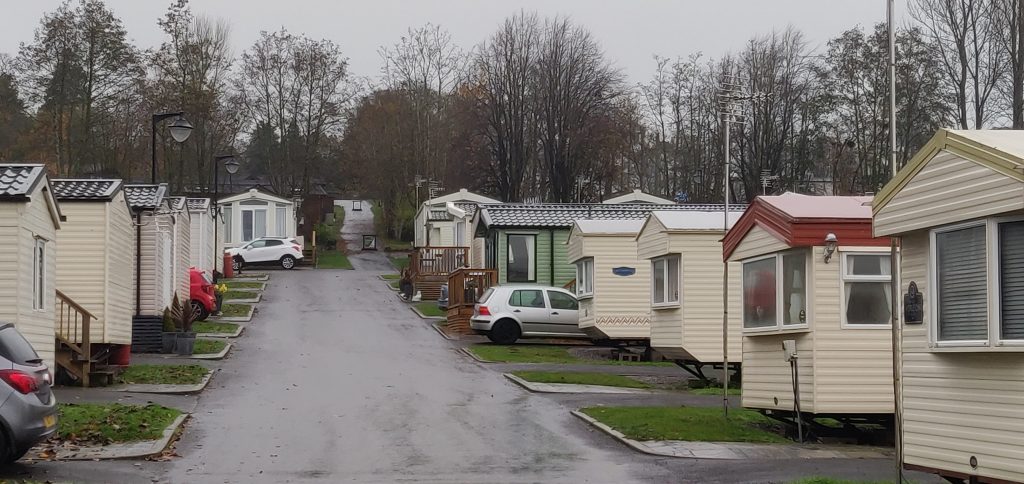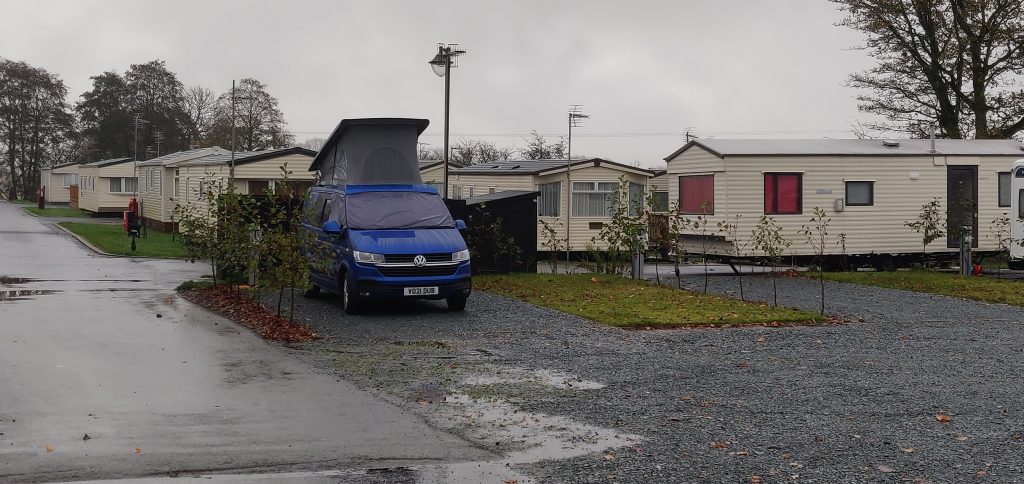 Notwithstanding the somewhat altered landscape, the touring facilities were excellent and it's just a 30 – 40 minute walk into Skipton. Moe and I enjoyed drinks at the Boat House, overlooking the canal basin and then Fish n Chips at Bizzie Lizzies (still highly recommended). A night cap at Tarn House following the predominantly slow uphill walk from Skipton.
Thursday morning and we filled the Transporter with Diesel. I was pleasantly surprised that we still had half a tank remaining (300+ miles) and the van had been returning in excess of 40mpg. Quite impressive.
It's beginning to get a bit wet and wild up here in the Dales and after a morning shopping in my home town, we headed to the Caravan and Motorhome Club site at Long Ashes near Threshfield.
An afternoon worthy of staying in the van with the doors and windows fully closed and the heating on. A time to catch up with the blog.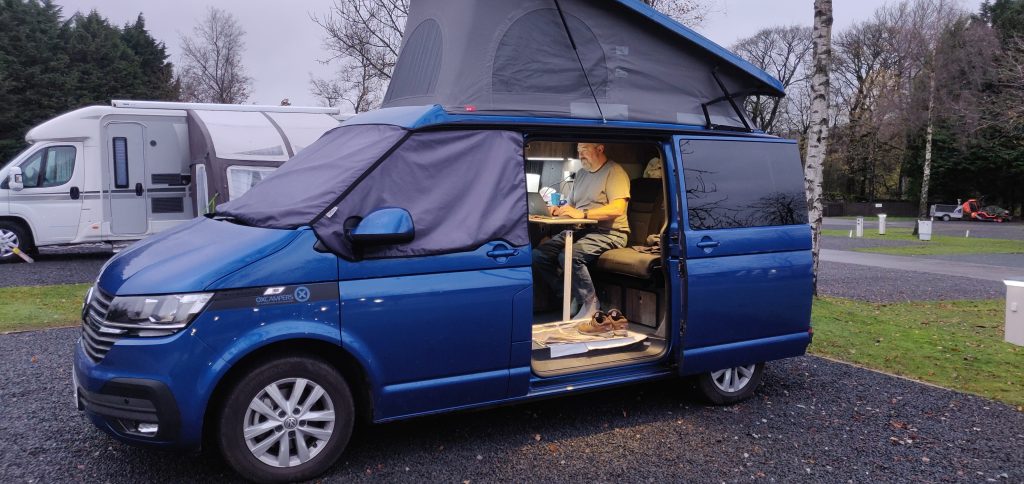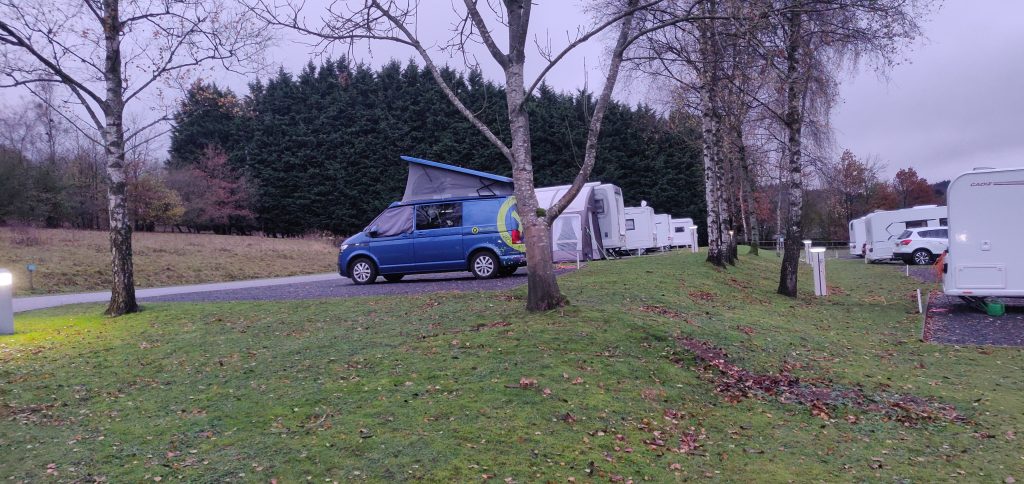 A sandwich for tea and then a couple of drinks at the Gamekeepers Inn (part of the Long Ashes park). It got somewhat busy later on as the local Rugby team descended for drinks, presumably post-training.