We wrapped up our short visit to Devizes with a nice meal and drinks at the Three Magpies, Seend near Devizes.
Wednesday morning was our first attempt to pack up the Campervan. It was very easy to stow everything away and collapsing the sunroof and bunk bed very straight forward. Everything is nicely balanced with the gas struts. Our sleeping bags are still constantly getting in the way as we haven't needed anything in addition to the quilt overnight.
The diesel heater soon warms up the space and we have been quite comfortable. The Rib 112 bed still isn't as comfortable as the one in our caravan, even using the upper foam mattress as topper. If we go this route there's definitely some work to do to get a great night's sleep.
Our travels on Wednesday would take us to Tarn House near Skipton (my birthplace). A drive of around 250 miles but with a detour via Hillside leisure in Derby. We have identified Hillside Leisure as one of the companies we would potentially purchase from. We thought it would be really useful to compare our hired campervan with Hillside Leisure's Birchover Classic – their most popular van conversion.
We had some specific questions:
Location and size of the water tank
Ditto the leisure battery and gas bottle
Porta potty location
Storage
We were met by Ron at Hillside leisure full of doom and gloom. He could show us the conversions but he has nothing to sell. Apparently VW have closed their order book on Transporters until 2022.
Hillside have 257 on order for 2022 with very few confirmed build dates. All the 257 on order are spoken for if they ever arrive…
Still, we have to hope this situation improves so we spent time comparing the Birchover Classic to our OxCampers conversion – Colwyn. Bear in mind that Hillside leisure are a huge conversion company with maybe up to 10 workshop bays whilst OxCampers is a man and wife team.
Overall, both conversions compared very well. The Hillside leisure guy thought our Colwyn was excellent and appeared top quality. There were a few differences between the two, which would probably push us towards the Birchover Classic, assuming similar pricing. I suspect a Colwyn conversion will be less expensive making the choice rather more tricky.
The main points were:
Both conversions were on the VW Transporter Highline so base vehicles were identical
The Birchover Classic comes with two swivel front seats whereas our Colwyn only has the passenger seat rotating. Again this isn't a clear-cut advantage as you loose height adjustment with the swivel seat and the drivers seat can't rotate more than 45 degrees due to the location of the cupboards.
Both utilised the top quality SCA extra height pop-top and Rib 112 Rock and Roll bed
Both opted for a Dometic two burner hob and miniature sink unit combined
The Birchover Classic has a 65l water tank and 35l waste tank slung under the van. Our hire van has a 10l on-board container
The Birchover Classic has hot water, so long as you are hooked up to 240v electric
Gas bottles and leisure battery were probably better located in the Birchover but either way, they eat into storage.
Storage solutions were good but slightly different on both vans
The Birchover Classic had a very clever food cupboard which was hinged and latched closed in front of the fridge. We really liked this.
The Birchover classic comes with a Porta Potty stored under the bed. Some loss of storage though.
Overall, the main advantages of the Birchover Classic were the hot and cold water and the underslung tanks. But… you need electric hook-up so are likely to be on a site with hot water facilities and can you really utilise a 65l water container with a miniature sink!
I must also add that we haven't spoken to OxCampers regarding conversion so some of the differences may be solved with some bespoke customisation.
Here are some internal pictures taken during a prior visit to Hillside leisure.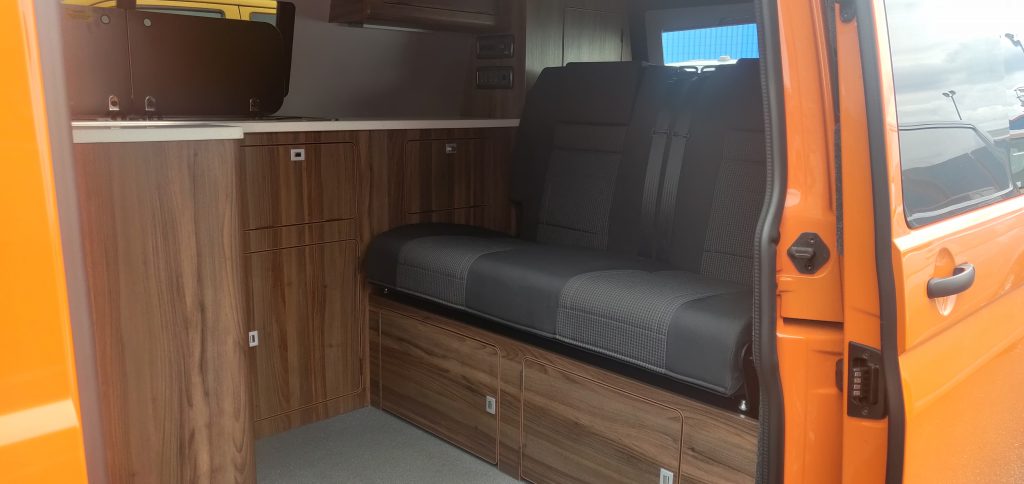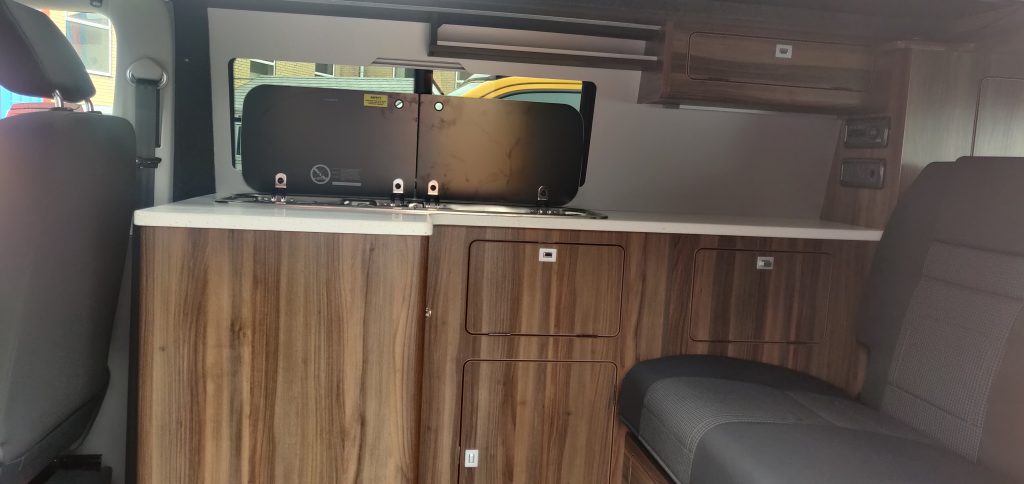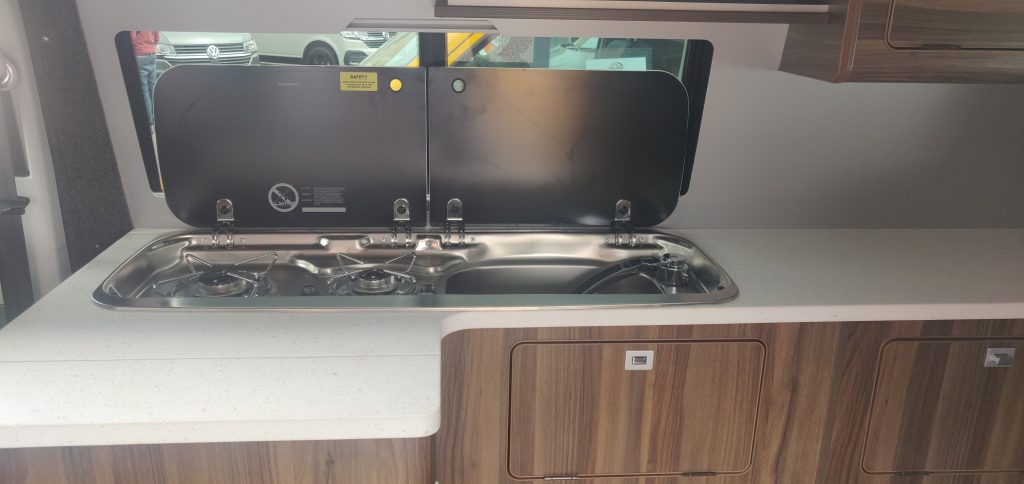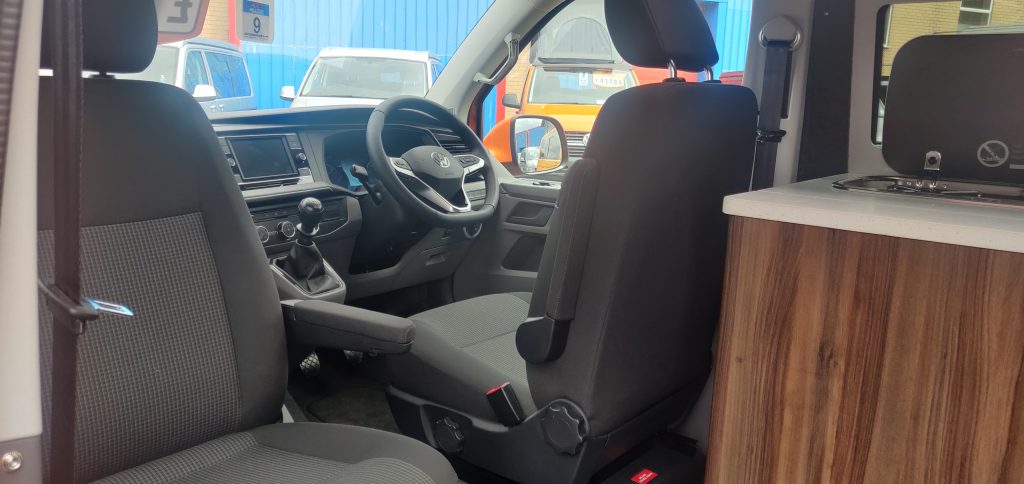 And a link to a video we took of Colwyn.