Frequently our trips start out with a purpose and then over time we add new places. This tour was booked with the intention of attending the Cotswold music festival at Cornbury. Also known as "posh fest".
We've since added a visit to Longleat before our stay in the Cotswolds and also added some new sites to the end of the tour. Oh, and due to the ticket prices at Cornbury, we may now no longer attend the festival!
It has been some feat booking 4 nights at the CAMC (Caravan and Motorhome Club) site within the grounds of Longleat but finally, after frequent daily searches we managed to complete the four day reservation. We arrived on site, Thursday, complete with our 4 individual reservations – one for each night!
It was a short – around 2 hours – journey from East Devon to Longleat with some horrendous thunder, hail and rain storms on the route from Honiton to Warminster. By late afternoon, the weather had calmed down somewhat and it stayed dry enough for us to erect the small porch air awning and finish setting up.
This is our pitch at Longleat.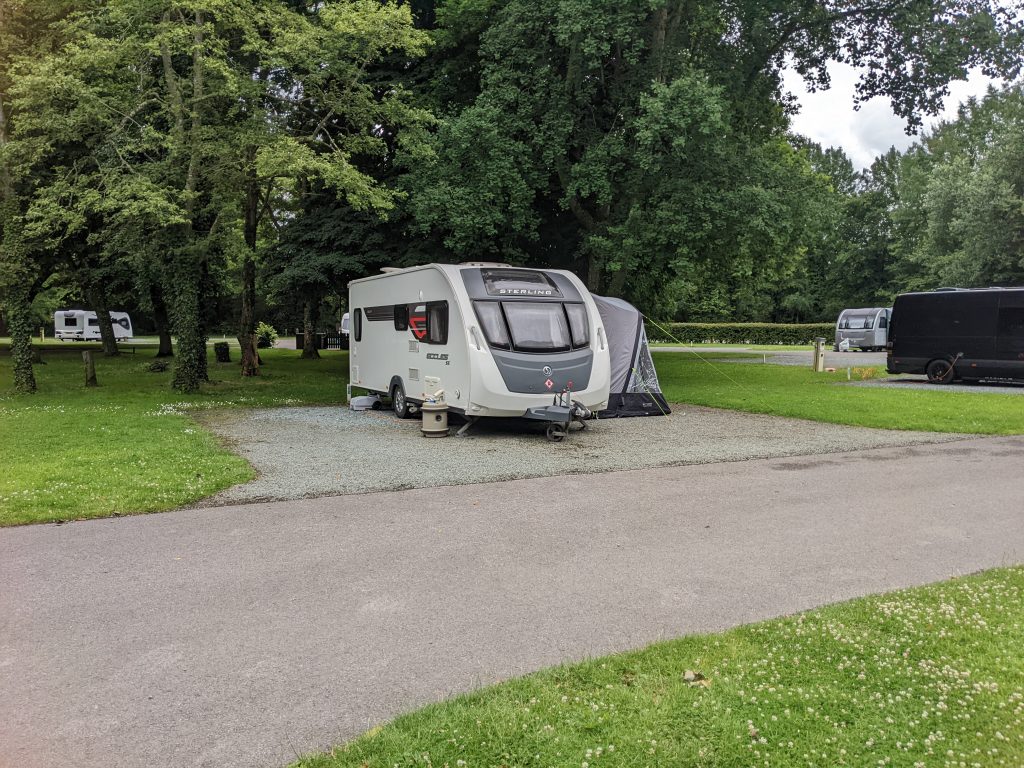 The nearest pub to the site is the White Hart Inn at Corsley and we headed there in the evening for some welcome grub and a few pints.