Last year we managed to book this three week stay at Black Knowl, Brockenhurst which is one of our favourite campsites. It's also one of the Caravan Club's most popular sites so we had to be early off the mark in gaining this reservation.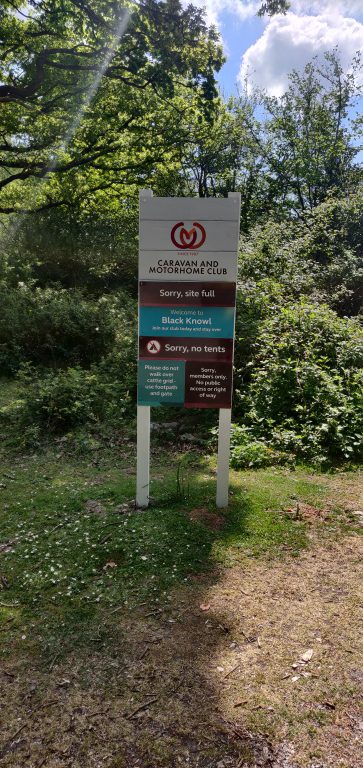 The sign at the entrance to the campsite has shown full for each day of our visit so far. That's a pretty good effort when the price of a pitch and two adults is more than £40 per night! We arrived about 45 minutes after the barriers opened and they'd already checked in some 26 outfits. We had a choice of just two pitches but by placing the van onto our pitch "nose" first, we were able to be positioned to take full advantage of the predicted sunny afternoons and evenings.
We have already booked next years trip and we were even faster, managing to secure a fully Serviced pitch for May 2023.
We had arrived at Black Knowl after around a three hour trip along the South coast from East Devon and quickly had the toys unloaded and the awning erected.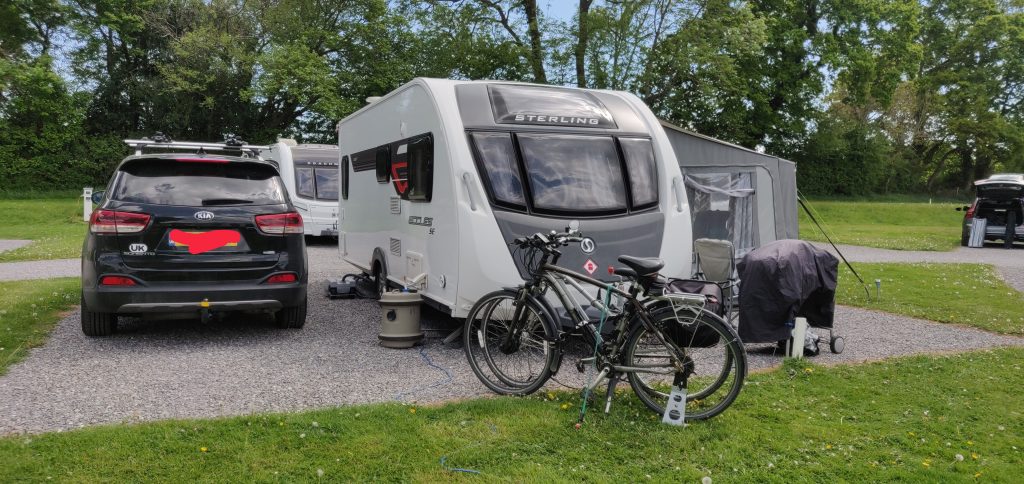 All in time for an evening stroll around the woods near Ober corner. The weather forecast is great and there was a nice sunset to be seen on our walk.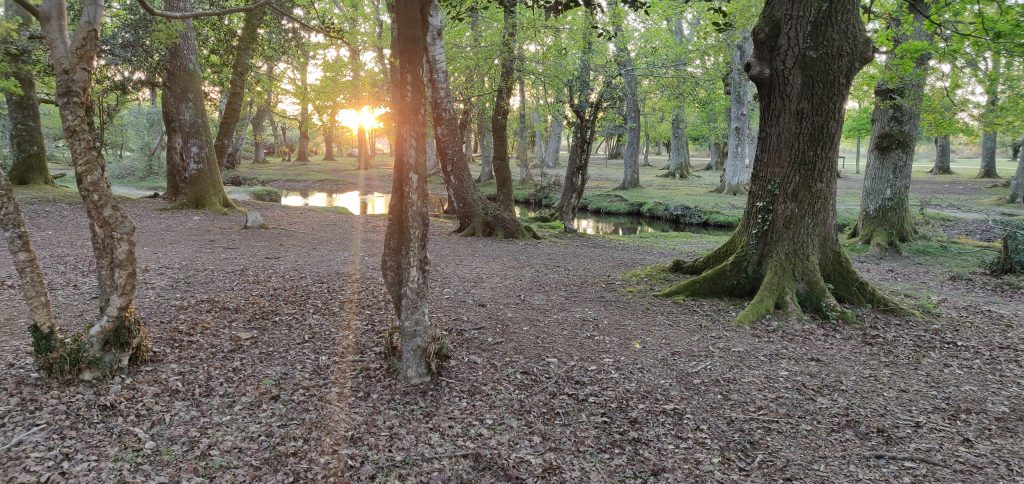 Friday we did the circular walk from the campsite to Brockenhurst and back across the meadows, encountering a new born foal, full of energy.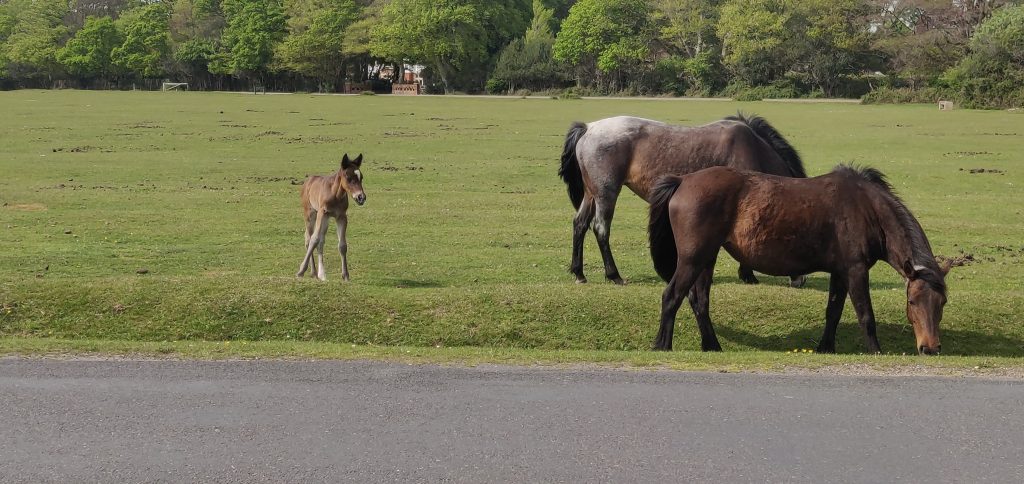 Saturday and we headed out on the bikes for a 30 mile round trip to the pub, passing through a magnificent Bluebell display at the start of the journey.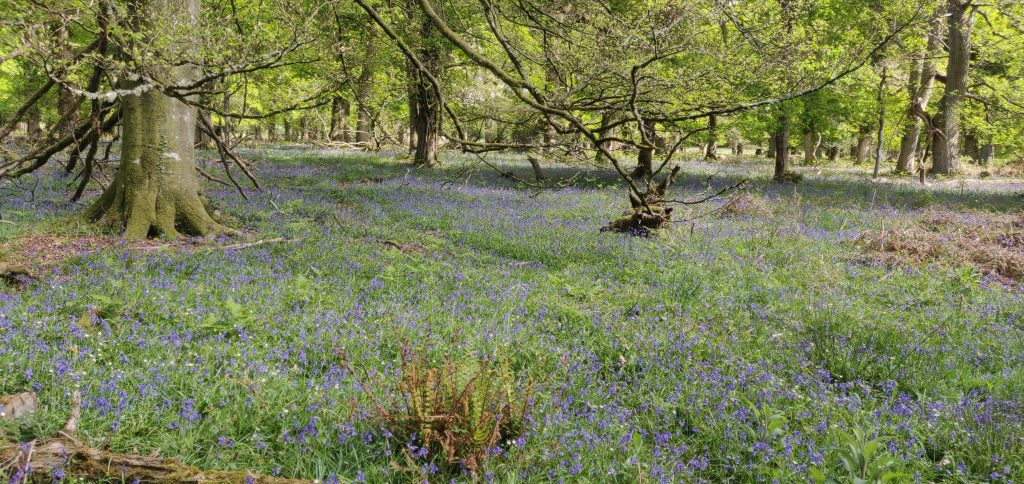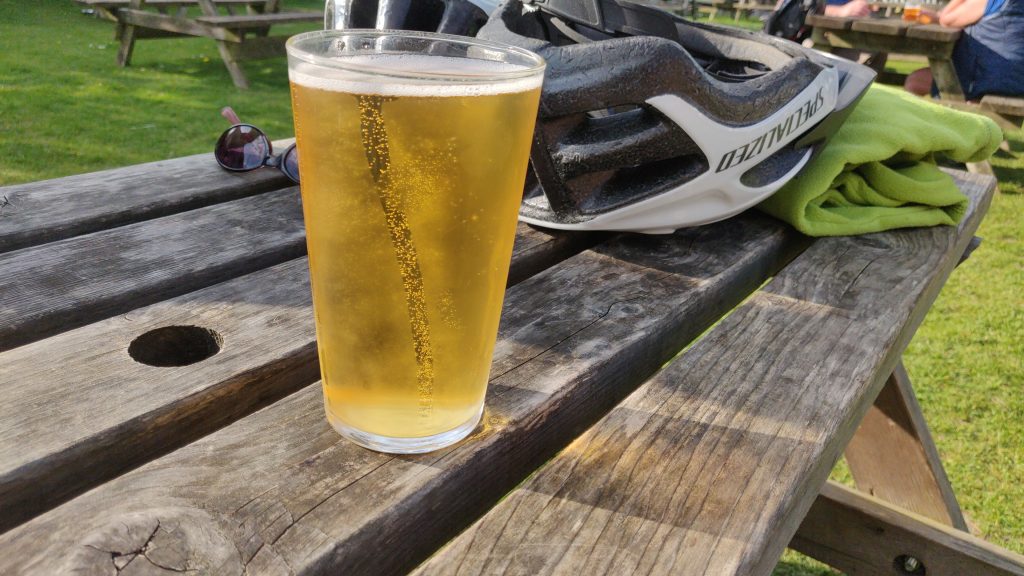 This particular venue is the Royal Oak at Fritham. Has a nice selection of real ales but after the journey from the campsite something a bit more refreshing was required – Equinox cider. Saturday evening is also Fish and Chips night, courtesy of Tony's Frying machine, so much of the healthy work from the bike ride vanished with cider and fish and chips. The Royal Oak has a great beer garden and also a huge Marquee in case of any inclement weather!
Our route back took us along small country lanes, the journey time being just over an hour.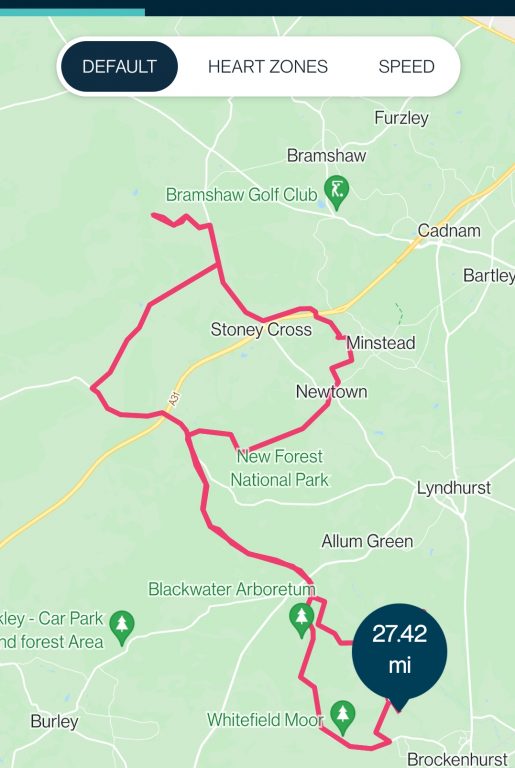 Sunday is "rest" day. Cycled into Brockehurst for some provisions and the newspaper and then chilled. Tomorrow we head to Hayling Island.