We left Camping Monfrague on Tuesday 29th March 2022 around 09:00 with another 300 mile tow ahead to Santander. Traffic was clear and we arrived at Camping el Helguero near to the coastal town of Comillas around 4pm. The site is pretty level, clean, functional and being the only one open on this stretch of the coastline was pretty busy with travellers mainly waiting a day or two prior to their departure back to England.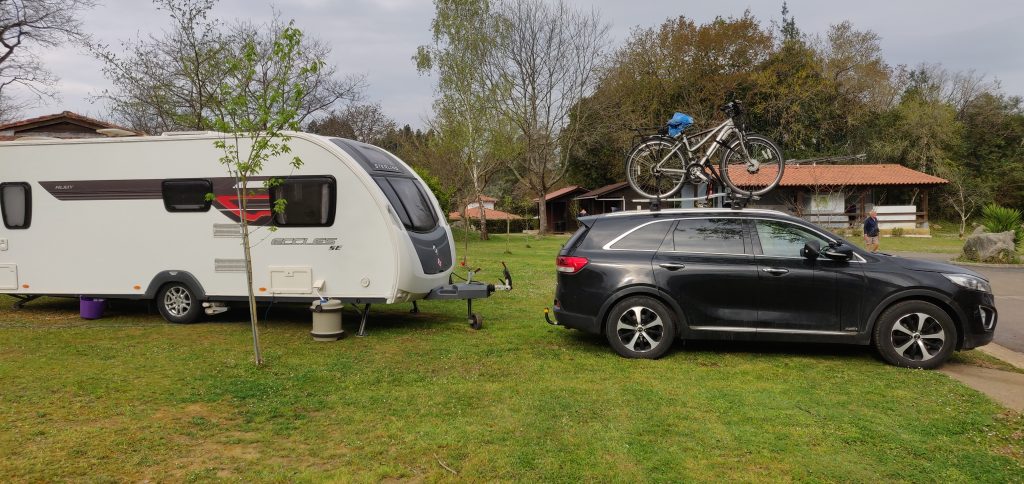 Our ferry, the Pont Aven was due to leave Santander at 16:00 on Thursday and this left us a day to visit Comillas. The weather continued it's cold and damp feel as we caught a local bus on Wednesday morning.
Had a spot of lunch in town, took a few photos (below) and then waited for the bus back – which didn't arrive – leaving us with a 5km walk back to the campsite!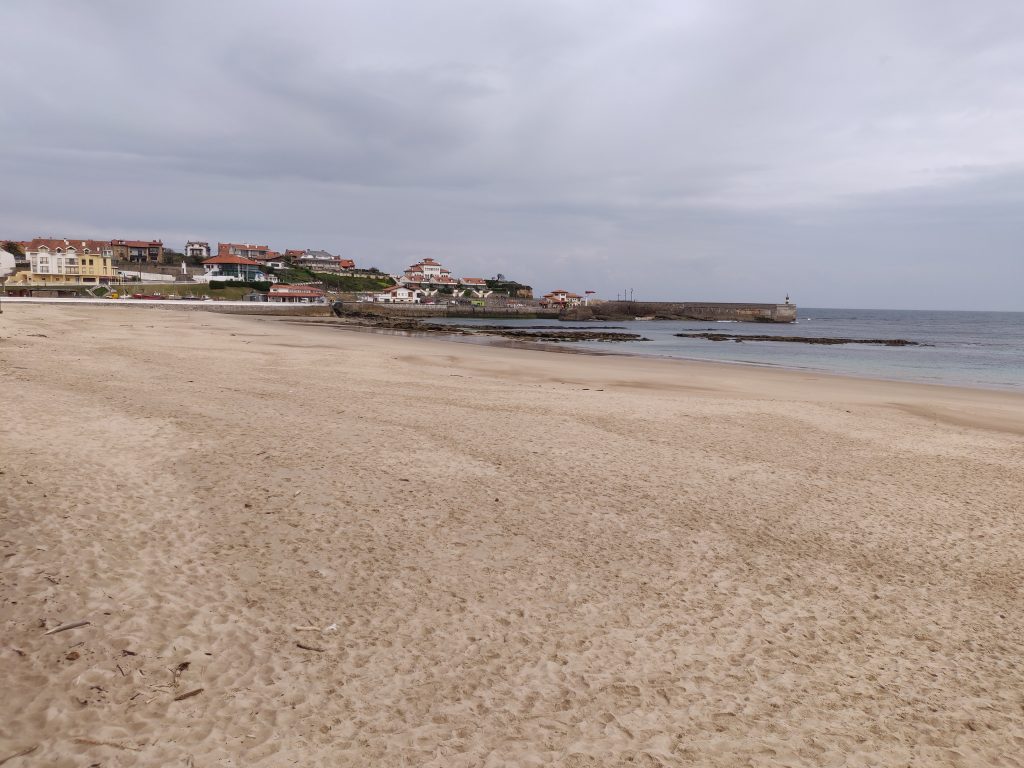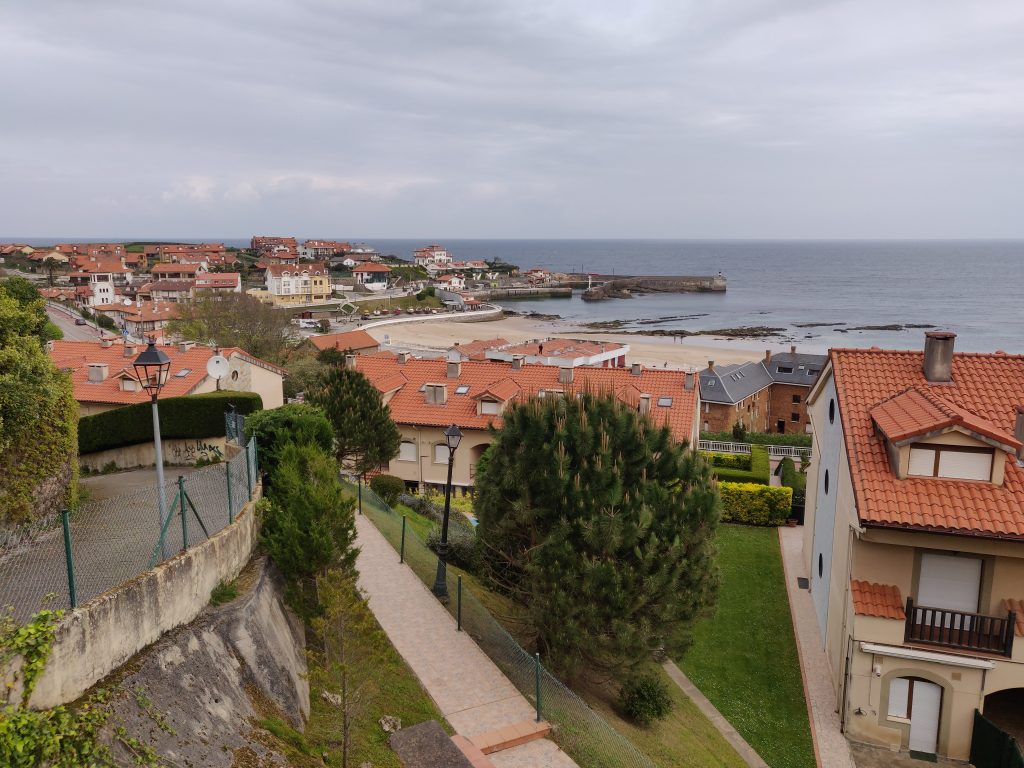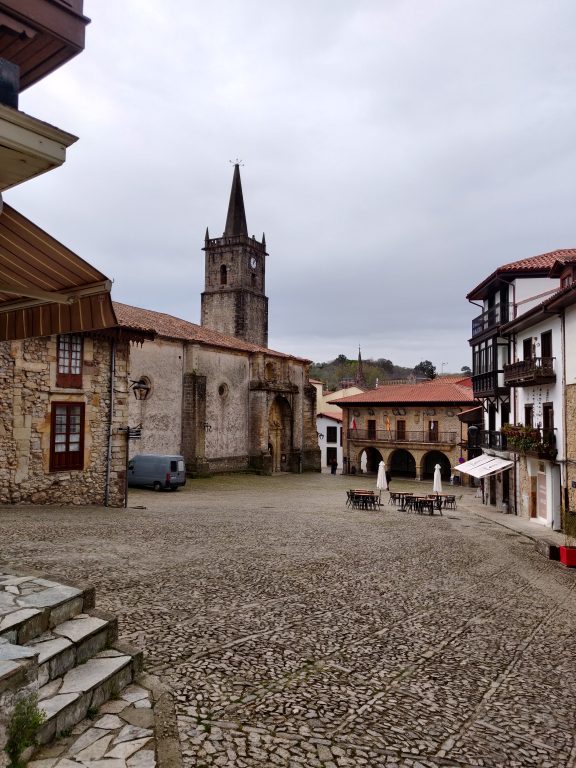 We were pleased to board the ferry on Thursday afternoon, destination Blighty.
Our ferry was due to arrive in Plymouth late morning, allowing a comfortable drive home but unfortunately, during the night, there had been a medical emergency and a lady was air-lifted to hospital. The boat had to travel towards France to allow the helicopter to land – either a distance issue or a sea swell issue – not sure which. This gave us a 4+ hour delay into Plymouth so we decided to find a CL site nearby.
Smallcombe farm was our chosen site and we arrived there around 5pm. The owners were very friendly and helpful, the facilities excellent for our one night stopover. Electric hookup and water on each pitch and a central service area with two toilets, shower and even a washing machine! It was just a 30 minute walk to the Church House Inn at Rattery and we walked there for dinner later that evening. Wonderful local country pub with several log burners providing a nice warm atmosphere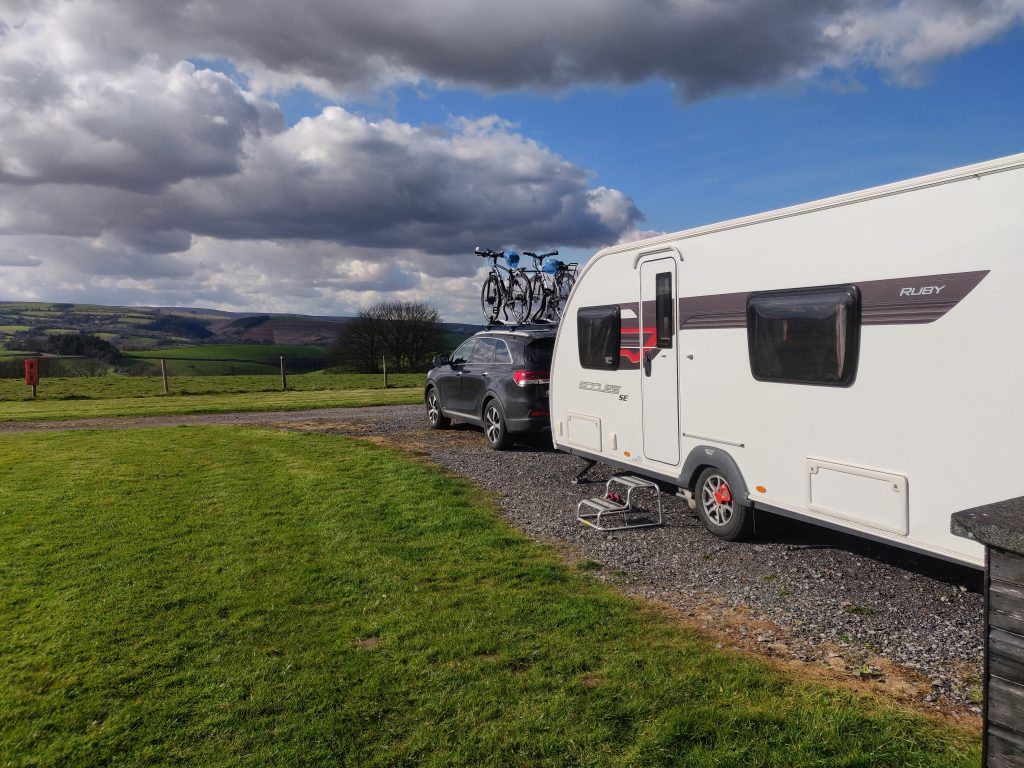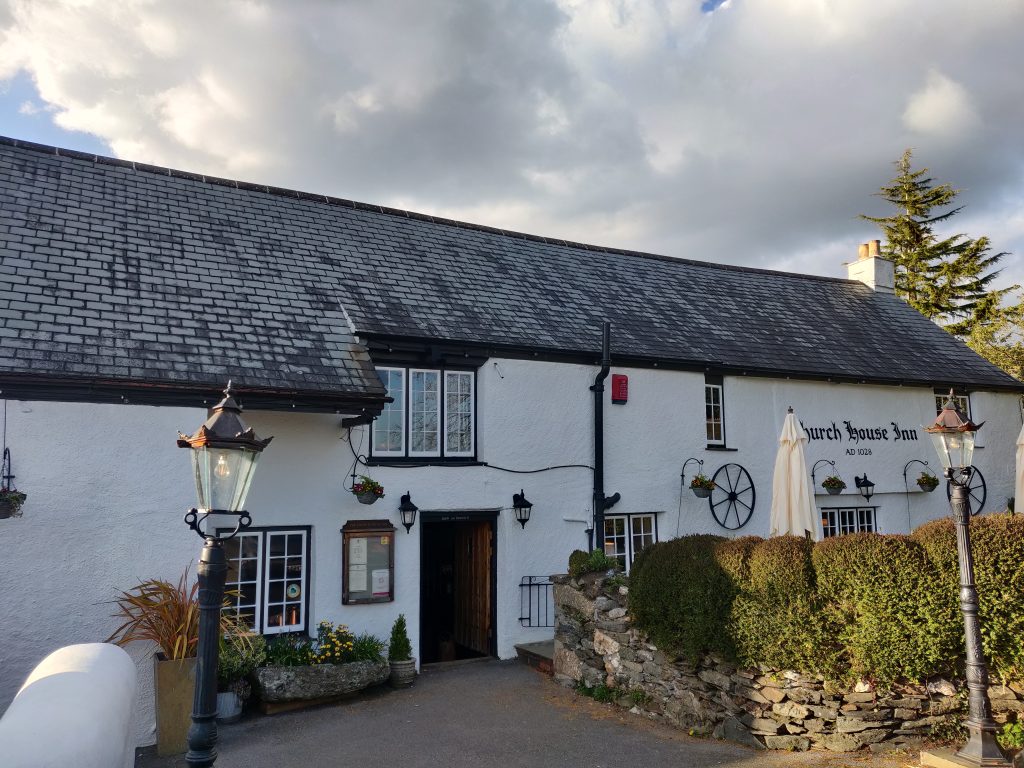 Saturday we arrived home and started the process of unpacking!