We headed into Plasencia for provisions first thing. This included stopping at one of the Ruta de Pan bakeries in the centre of Plasencia – La Tahona de Esther. Moe bagged some delicious cakes and I ordered a rather nice looking loaf of bread.
We then drove to Jerte Valley.
The Jerte Valley, situated in the northern region of Extremadura is famous for the cherry blossom in Spring; an amazing spectacle when over two million trees bathe the valley sides in white.
Following a century-long family custom, the cherries are grown in the traditional way on terraces carved out of the high mountain sides of the Jerte Valley. We had arrived at the perfect time since the trees were in full bloom.
As we drove along the valley bottom, we spotted a signpost for a mirador and after a 10 minute drive, we found ourselves once again marvelling at the magnificent landscape, The concrete statues were a little more of a mystery but appeared to be in recognition of the local workers.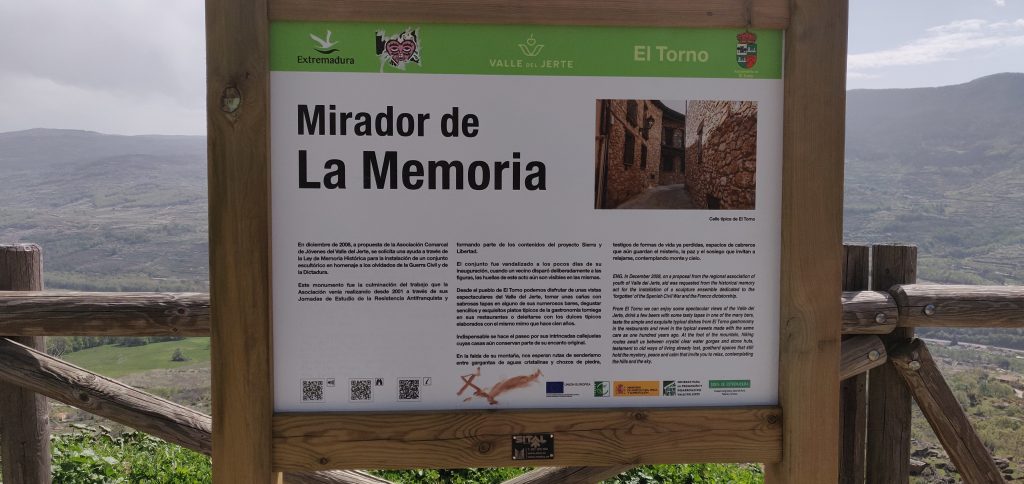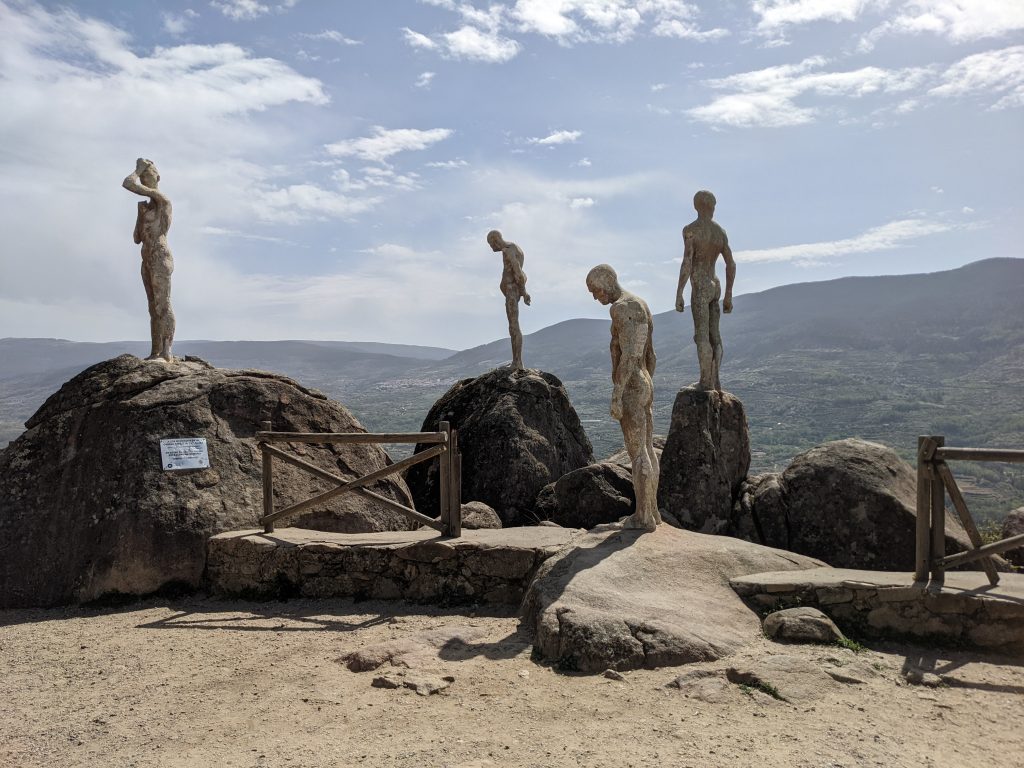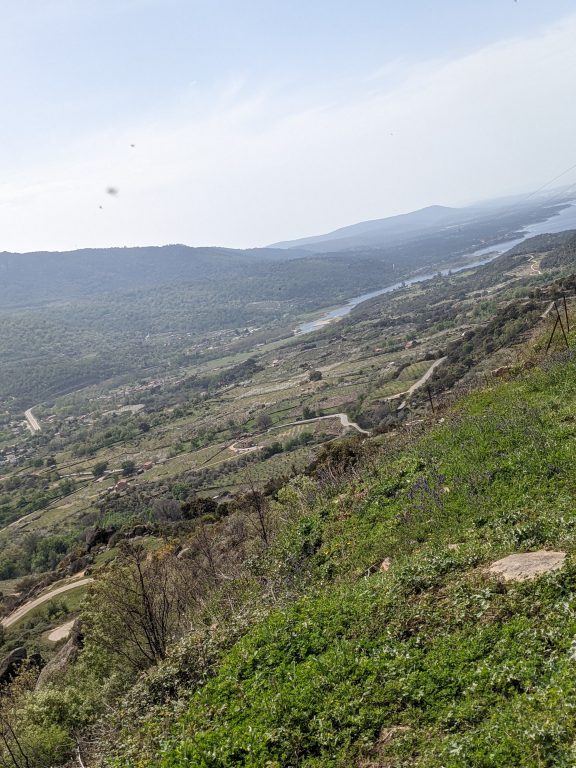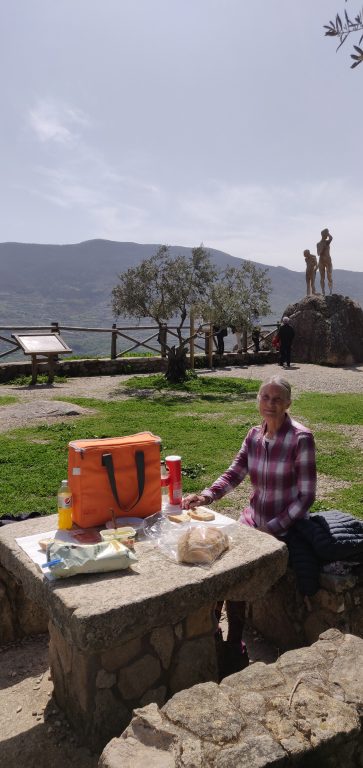 In the evening we ate at the campsite restaurant with Jenny and David.