Thursday morning and we caught the bus departing close by the campsite, destination Devizes. There were a large number of campers from our site waiting for the bus which on arrival, was standing room only. Not ideal given most of the passengers would have received their Covid jabs much earlier in the year. Out of 20+ who boarded the bus at Seend, Moe and I were the only two who paid! We figured maybe one other person on the bus was of an age where free transport wasn't provided.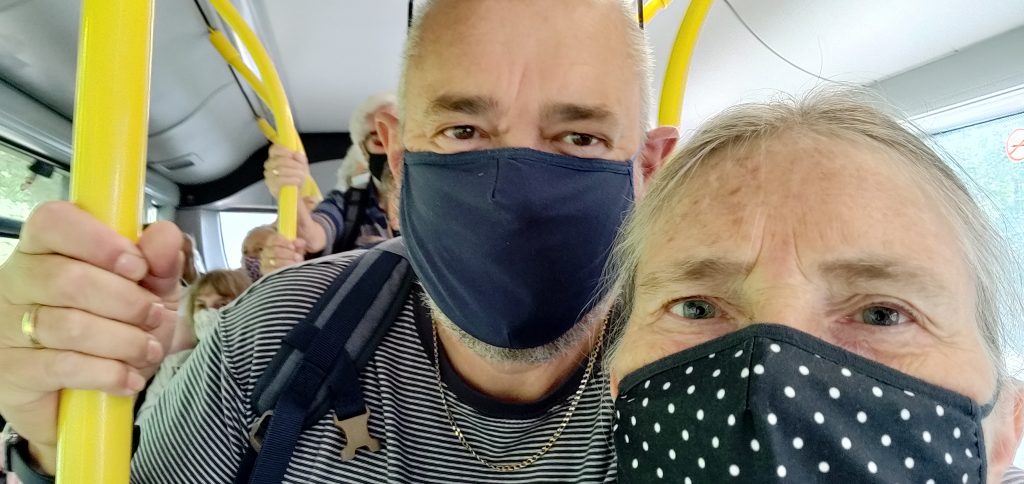 Once in Devizes, we realised it was market day, hence the full to capacity bus.
We headed for the Wadworth's brewery, hoping for a tour,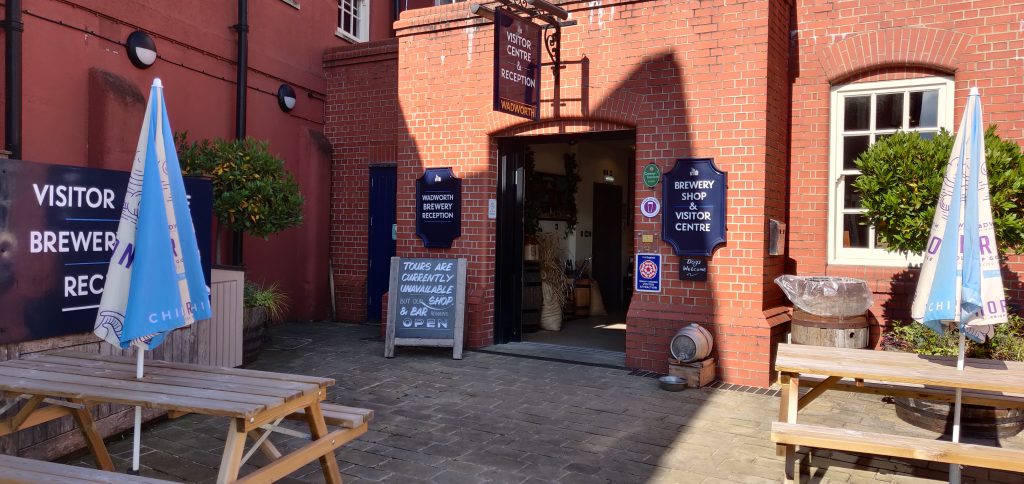 Lunch was at the Black Horse which is pretty much at the top of Caen locks – 29 locks in total over a distance of 2 miles and a change in altitude of 237 feet. We spoke to someone leaving the upper lock and she said the fastest she has been through the locks was 2 hours and 20 minutes but every lock was in the correct position. Otherwise it can be the best part of a day.
We walked the 4 or so miles back to the campsite from Devizes, capturing a number of pictures along the way.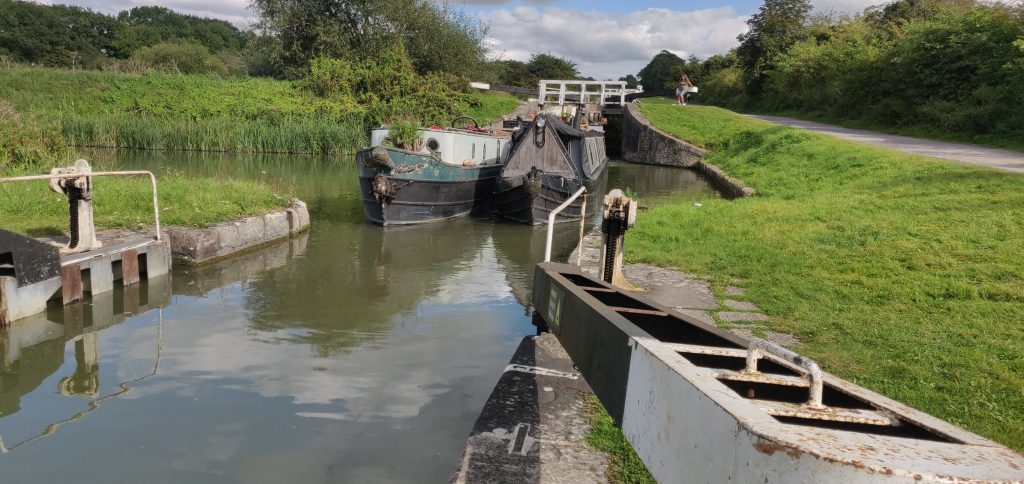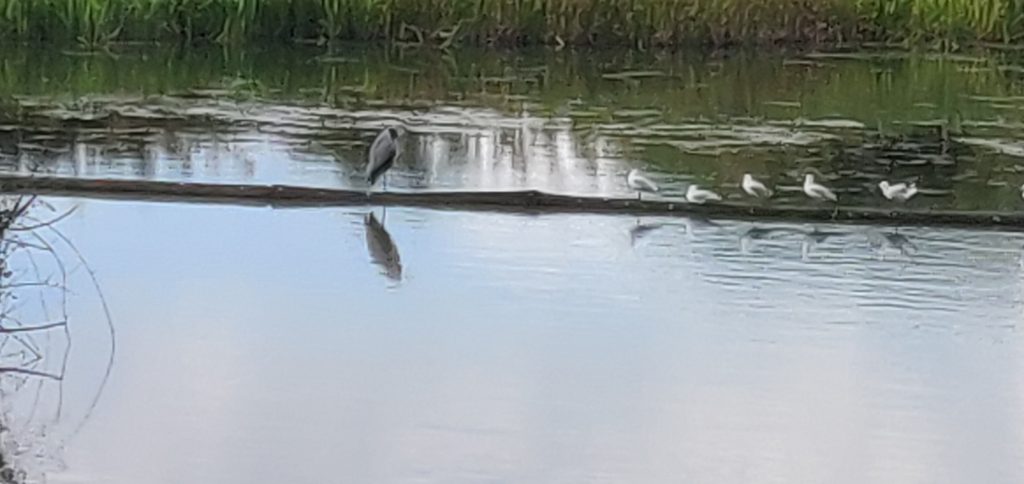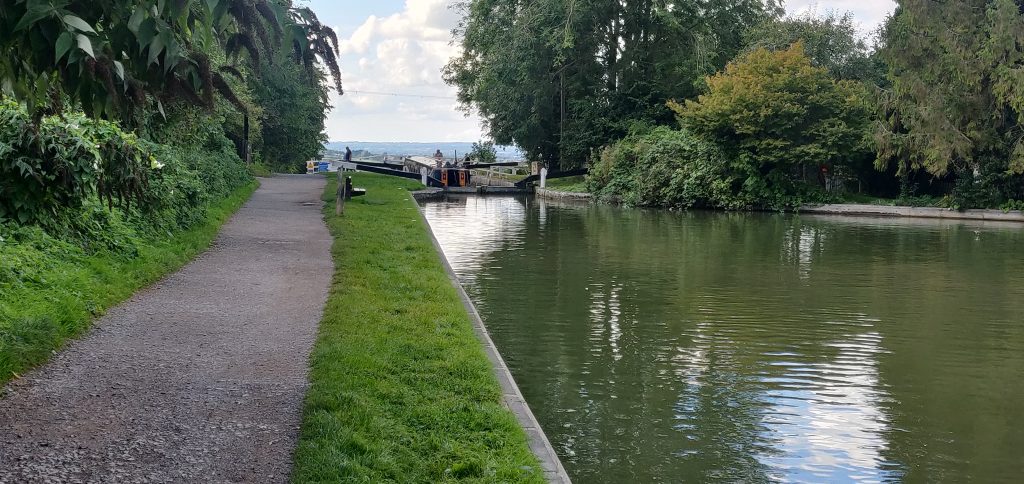 Friday we returned to the National Trust "The Courts Garden" at Holt near Bradford-on-Avon. This classic early 20th century garden is laid out in a series of yew-hedged "rooms" with a neo-Georgian temple and conservatory. We strolled through the shade and tranquility of the arboretum before finding the tea-room.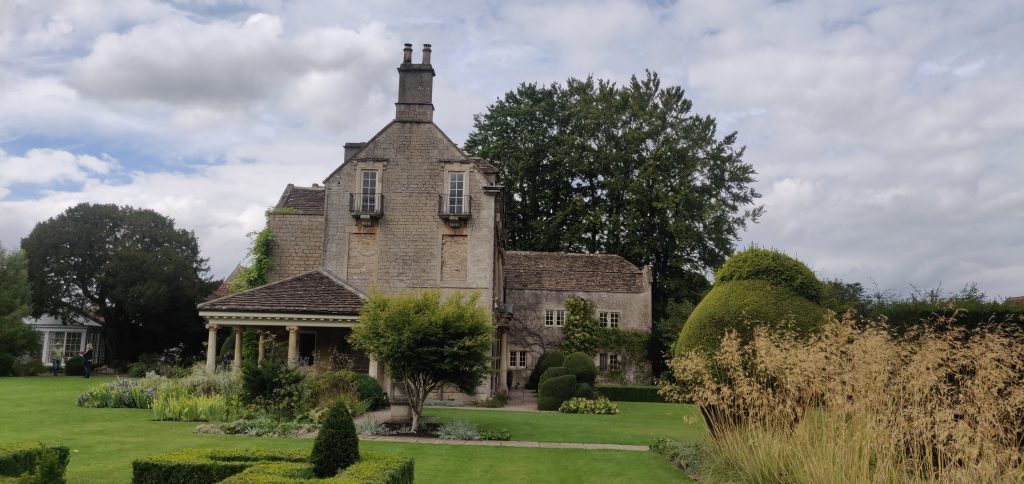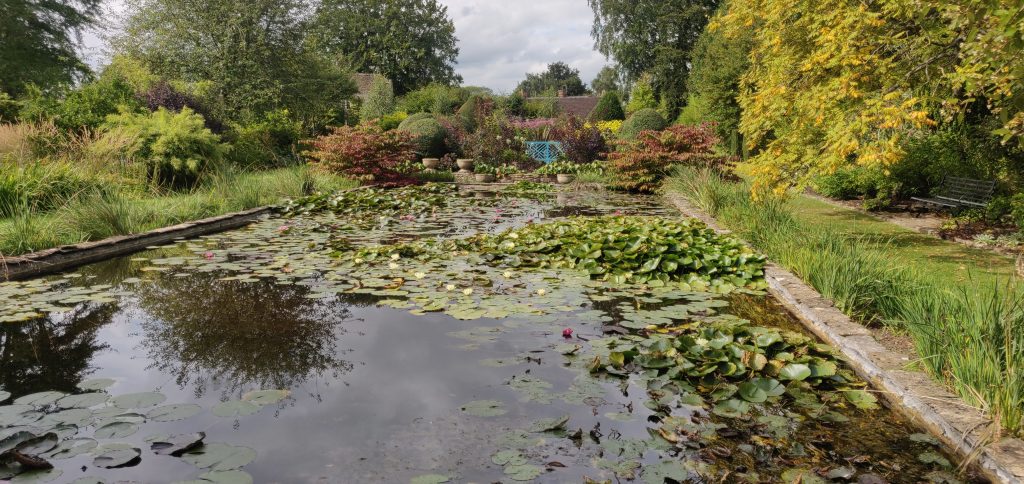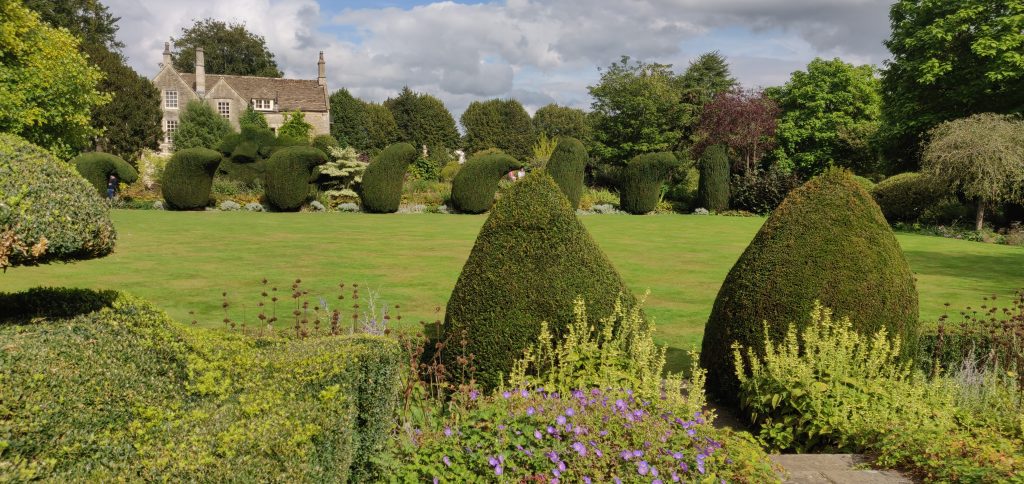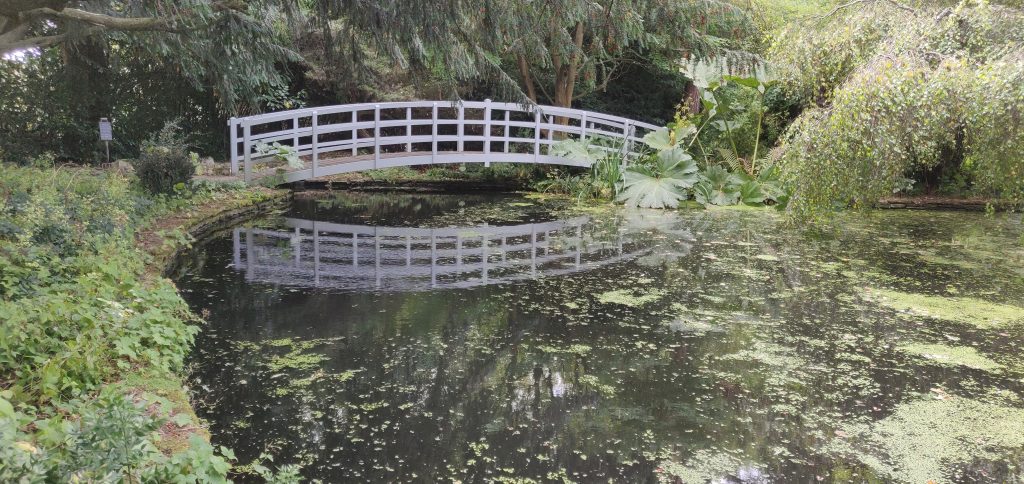 Dinner will be at the Three Magpies – again!!