It wasn't so much as a White Christmas for me last year but more of a "Yellow" one.
Another two Dewalt Powertools were added to my toy collection at Christmas and one of them is already proving it's worth on our current tour. The Dewalt 18V XR Air Inflator.
It uses the same 18V batteries as my drill which accompanies us for dealing with the corner steadies and it made ultra light weight of inflating our bike tyres. It's just a bit too big to fit in with the puncture repair kit though!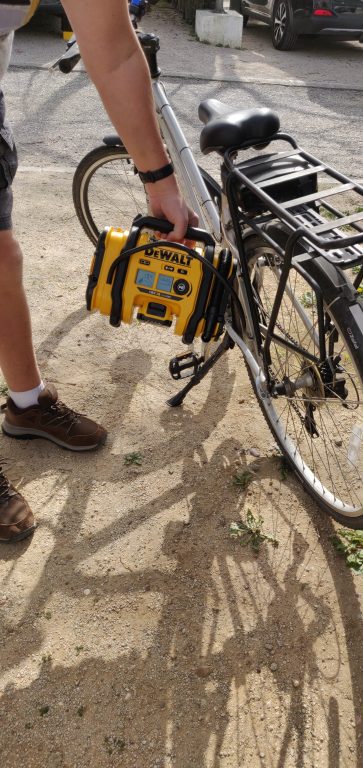 It has a multitude of adapters and whilst we are using our poled awning on this trip, I reckon it will inflate our porch air awning in no time at all.
I shall report back later in the year!