Discovered during her last service in January, a large 150mm crack in the ABS back panel. The crack originated from under the seal between the roof and the back panel around a third of the way across the panel.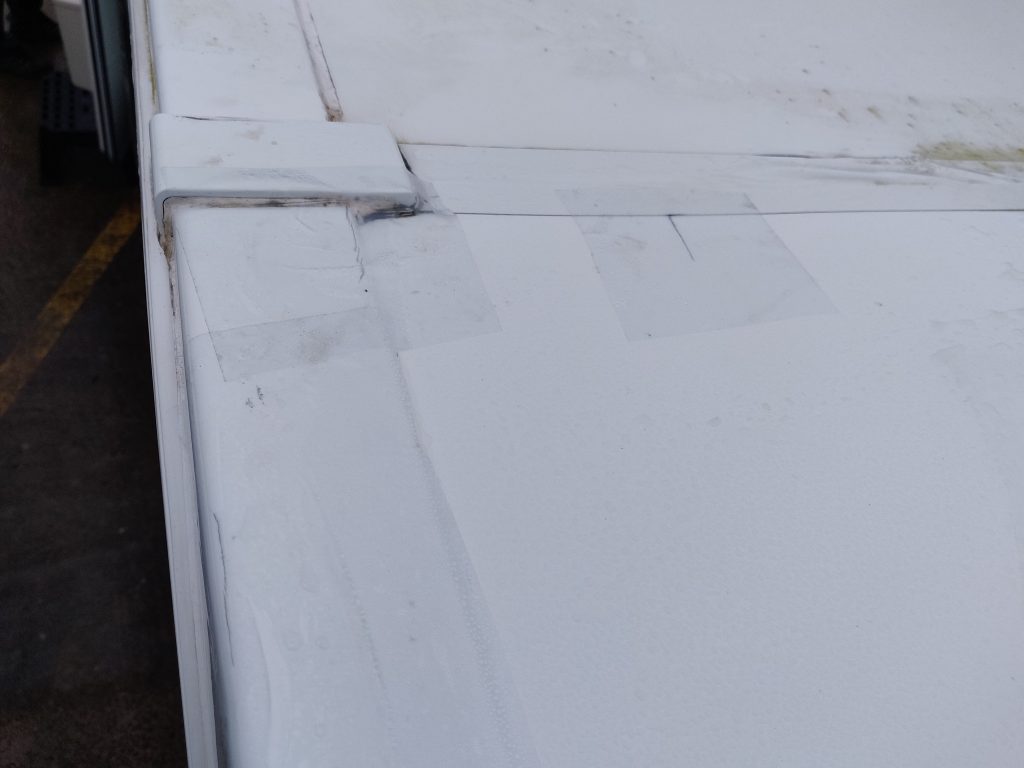 The fault looked significant and given only minor water staining on the bathroom ceiling board, we concluded that we had caught the problem early on. In fact it must have split during our Christmas and New Year visit to Hillhead CMC site.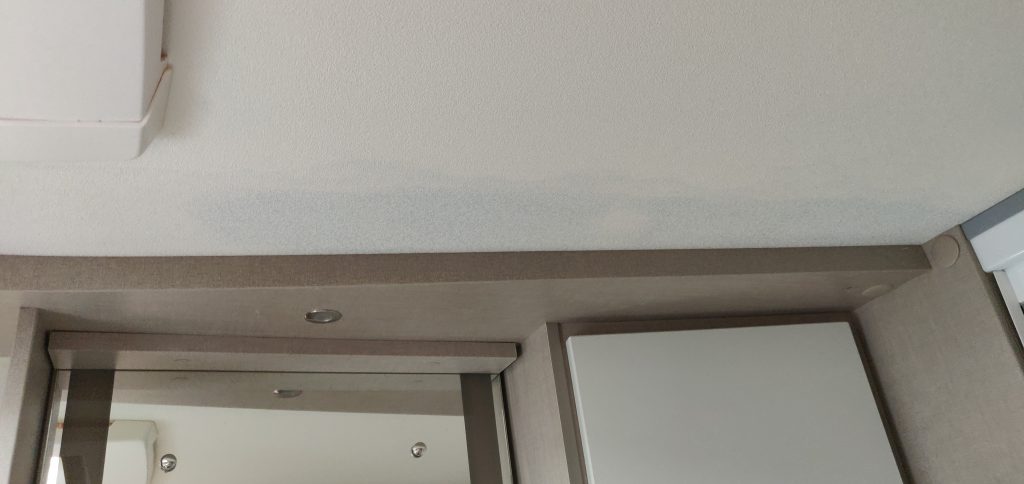 The mobile tech was not expecting the van to be in warranty and was already preparing a quote in excess of 3k to rectify and replace the back panel.
The van is a 2015 Sterling Eccles Ruby, purchased from Swindon caravans at new but since we have now moved to East Devon, this isn't the closest dealer to us any more. A quick call around the nearer dealers indicated no appetite whatsoever for undertaking the warranty work although Highbridge caravans were helpful in reviewing pictures and agreeing with the mobile tech that I should accept nothing less than a new panel.
The panel had other cracking at both corners – probably beyond the scope of repair with the Swift "corner caps". The corners appearing to be something of a weak spot on these ABS panels.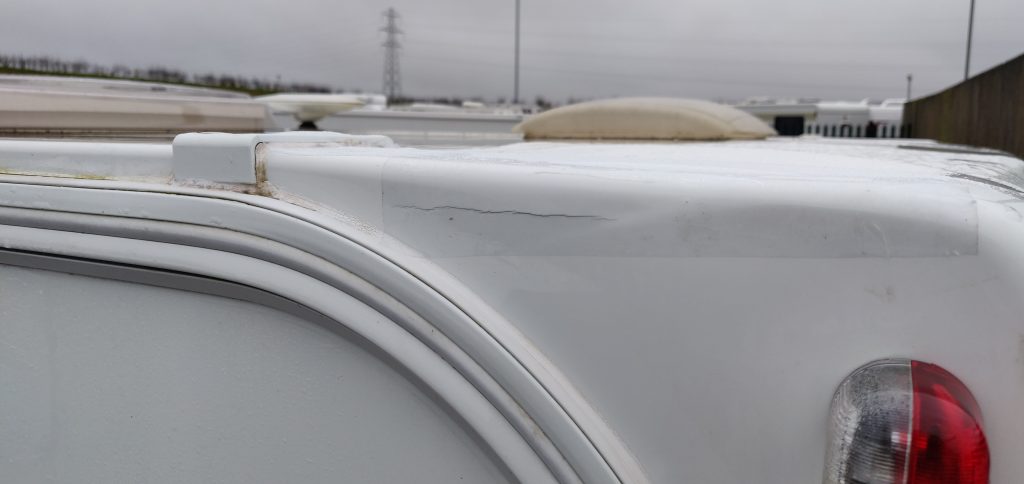 Swindon caravans have always provided us with excellent service and a quick call and photo share and their service manager agreed to place a claim for a new back panel, awning rails (back section) and decals.
These arrived at Swindon Caravans from Swift within 10 working days – impressive. Of course, we were about to set sail for Spain as an added complication although the workshop was also fully booked until the 5th June.
We patched up the cracks with a clear sticky tape, long lengths of white gaffa tape and copious amounts of sealant and would check frequently within the intervening months for any signs of water ingress or failure of the temporary repair.
Everything held good and having returned from Spain during the lockdown we waited patiently until Swindon Caravan Group re-opened. Shortly before the official re-opening, our 5th June slot was cancelled due to the Covid-19 pandemic. A week later we received a new slot, still within the month of June.
The journey to Swindon caravans was easy as we were still under lockdown and the motorways were clear. The repair took just three days and initial impressions are fantastic. The bathroom ceiling has gained a finishing strip along the middle where the stained ceiling board was replaced and we have a brand new, shiny rear panel.
We have been assured that as the replacement is of GRP construction, it is not prone to the same cracking issues.