This is the last Saturday of the Benicassim 2020 Sant Antoni and Santa Agueda festival and it was a full-on day.
We started out with our favourite bike ride to Oropesa del Mar. About 14 miles round trip and virtually all off-road on the via verde.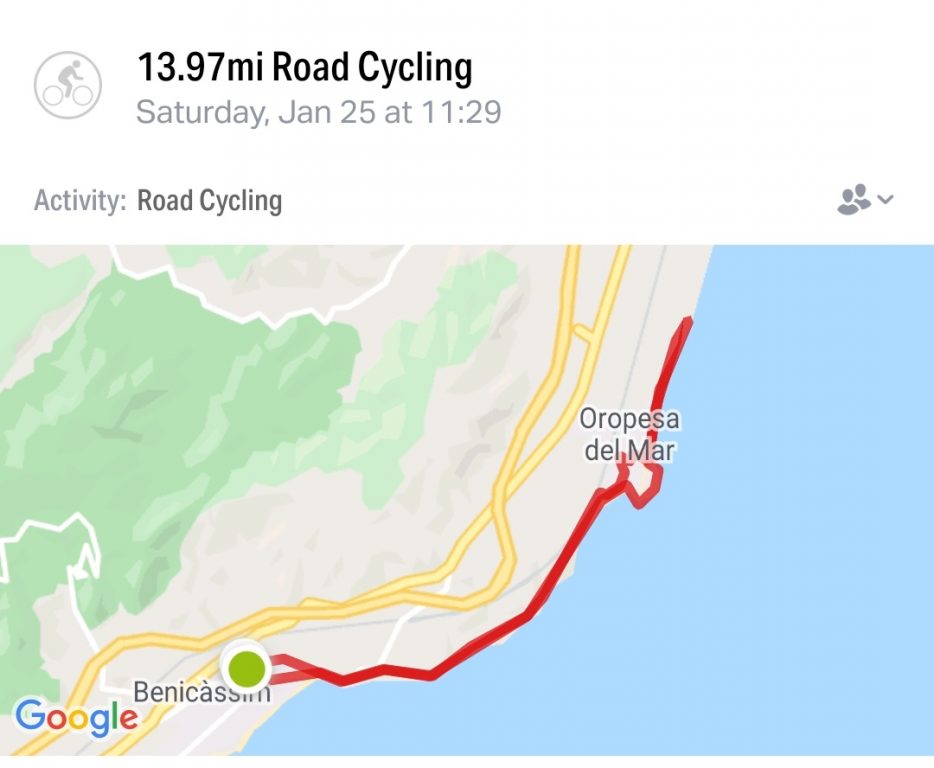 We rode as far as the park in Oropesa and enjoyed a picnic by the water. We discovered a selection of cacti in one section, although it appears perhaps the visiting hordes or the local youth have found their very own way to leave a mark.
Moe was anxious I took the picture quickly as the looping succulent was covered in honey bees!
We returned to the van in the middle of the afternoon in order to head into Benicassim for some evening entertainment.
First up was the "bullfighting". First of all, no bulls got injured with daggers or spears and this is a relatively safe version – more akin to "bull teasing". The bulls do climb and stumble on the pieces of apparatus in the ring so it didn't appear inconceivable that they could damage a limb.
Meanwhile, the youth dodge out from behind the iron cages and tease the bull. No-one got injured by the bulls but there were some close calls. You'll figure out how it all works from the pictures and videos below.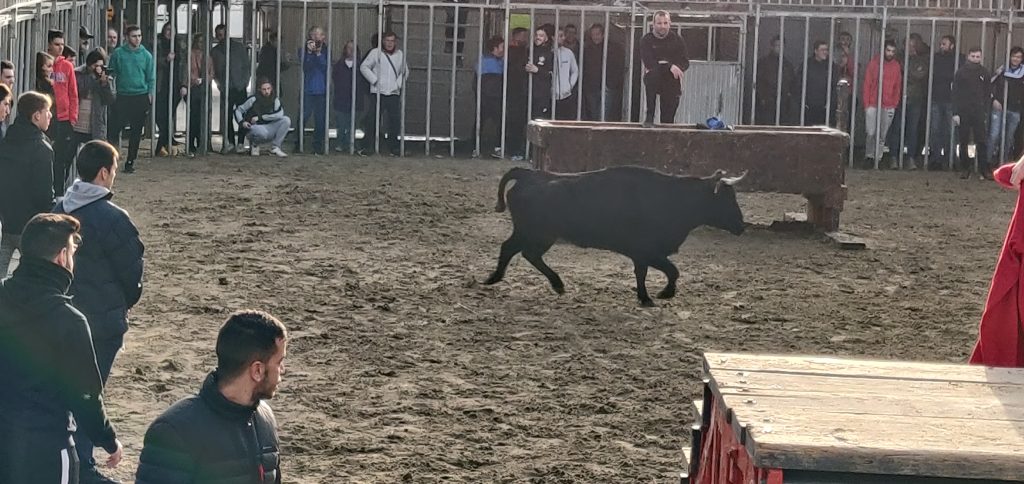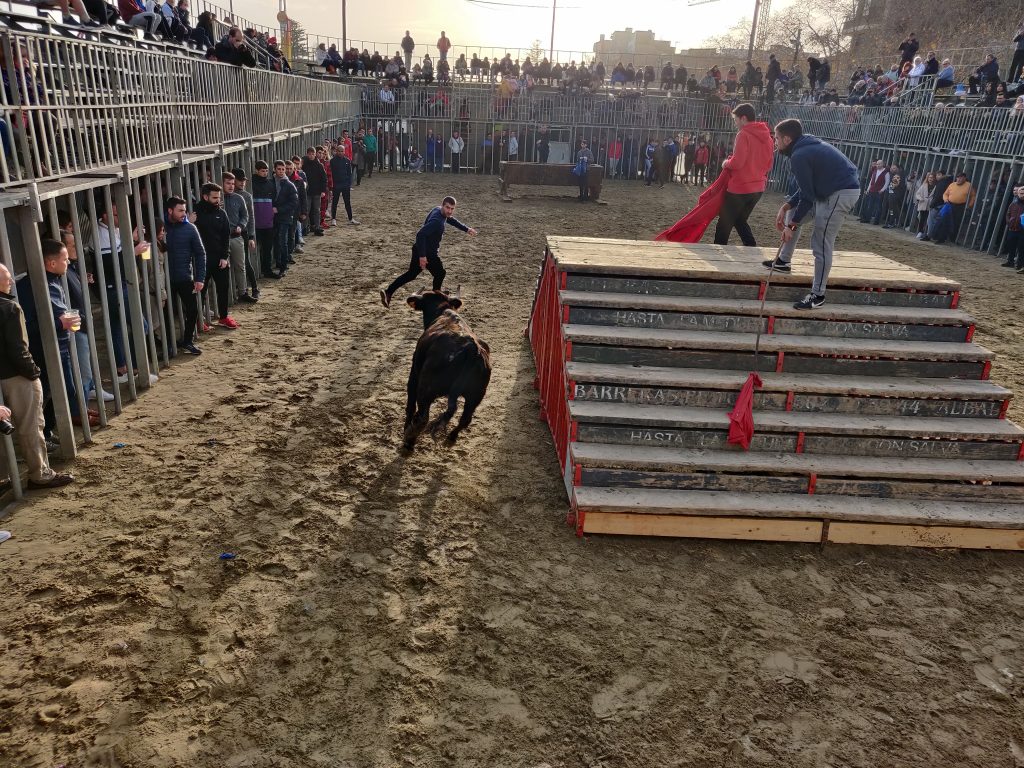 This bull was an absolute beast and could climb the steps really well. He was no where near as agile as the younger smaller ones though so his chances of inflicting pain were much reduced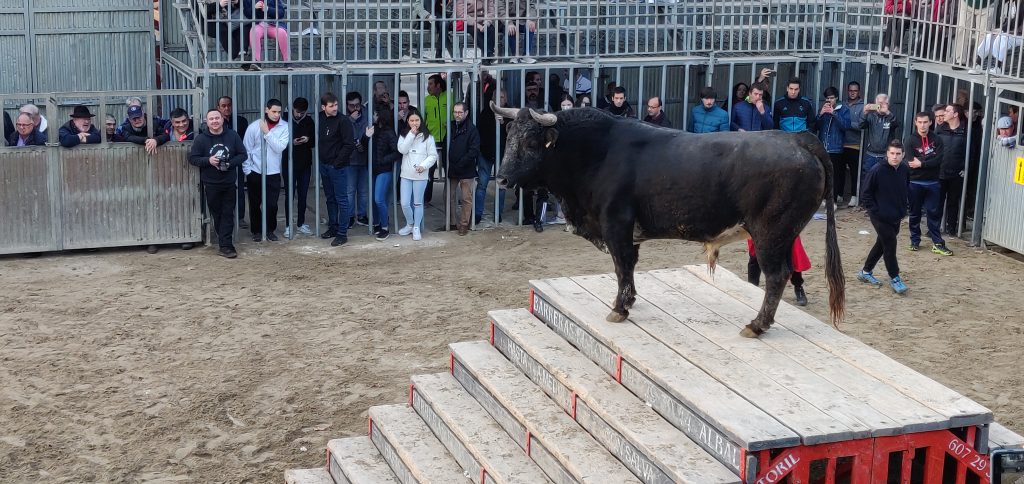 At this time of year, as soon as sunset approaches, the temperatures drop dramatically and we head off to Gambrinus for a couple of beers and are joined later by Paul and Andrea from Penrith (ok, they haven't just travelled from Penrith – they are staying at Bonterra Park for 1 more night (una noche mas)).
As it's their last night in Benicassim, a table had been booked at La Guindilla restaurant in town. The restaurant is rated number 4 on Tripadvisor in Benicassim and it's a wonderful place. The 25 Euro set tapas menu is just superb. The portions are ample and the quality of food is excellent. This set menu includes bottomless wine, beer and soft drinks and includes desert and coffee too.
All-in-all, a recipe for disaster. It didn't help that just as we were about to leave, the heavens opened and the barman offered us a complimentary nightcap. Plus there remained half a bottle of red wine on the table. I don't think the ladies were too impressed by the lack of restraint from Paul and I on this last night in Benicassim.